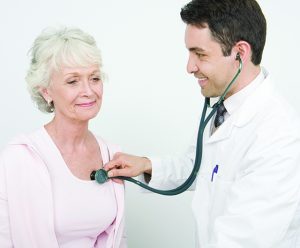 The health care environment is changing and it is becoming more and more important for patients to understand their treatment options. It wasn't that long ago that you had two choices when there was something wrong with your health. If it was an emergency, you headed to the ER or called an ambulance. If it wasn't, you called your doctor and made an appointment. Unfortunately, there were plenty of things that slipped somewhere between the two concepts. What if you had a cold? By the time you made an appointment with your doctor, the cold would have likely healed on its own. At the same time, you probably didn't feel like sitting in an ER, being bypassed by more serious injuries and illnesses for five or six hours. Today, there is a third option, that takes the form of what is known as Urgent Care. Medical facilities, like Urgent Care Center of SW Florida that provide a bridge between a scheduled visit to a family physician and a trip to the emergency department, are many people's answers to their medical needs.
Unfortunately, medical issues often present at a time that does not fit neatly into regular primary care office hours. Urgent care is a convenient and viable option for medical conditions that cannot wait for a scheduled appointment with a primary care physician. Urgent Care Center of SW Florida accepts unscheduled, walk-in patients during extended weekday, weekend and holiday hours of operation. Clinics such as these provide solutions for people who don't have injuries or illnesses serious enough for the ER, but don't want to wait for a doctor's appointment.
It is comforting to know that you have an option when a medical condition cannot be handled by your primary care physician – such as ear infections, fever or flu symptoms, skin rashes, unexpected cuts, wounds, burns, sprains or fractures that do not require a visit to the emergency department. Urgent Care Center of SW Florida has an in-house laboratory and full imaging equipment for immediate diagnostic test results. Consider the following the next time you or someone you love requires urgent medical attention:
Cost and Payment
How much you pay to visit an urgent care clinic will usually depend on your insurance situation. If your insurance is covering the fee, you can expect to pay a small upfront payment while your company takes care of the rest. If you don't have insurance or your plan doesn't cover the clinic, you can expect to find a much more affordable fee than you would find at the hospital emergency room. Most urgent care clinics are more than happy to take patients without insurance coverage and they tailor their fees to prices a real person could expect to pay. This is entirely unlike the hospital, which is tailored to bill an insurance company, thus the prices are considerably higher.
The average Urgent Care visit costs patients $71-125 for basic care, with additional costs added for shots, x-rays, and labs. The average Emergency Room visit costs $1,318.
No Appointments Needed
The concept of needing to make an appointment would entirely defeat their purpose. While this means you will have to wait until it's your turn to be seen, you can almost always expect your wait to be far shorter than it would be in the emergency room. This is one of the benefits of urgent care treatment, ensuring each patient is seen quickly and receives proper care is a priority for physicians at an urgent care center.  Patients are designed to be seen on a first come-first served basis, so you won't have to worry about a situation like the emergency room, where minor injuries and illnesses are constantly pushed back to make room for more serious health emergencies. The average emergency room has a wait time of 2.4 hours, whereas urgent care centers are able to see walk-in patients within 15-45 minutes.
Medical Professionals
If you've ever been told that urgent care clinics aren't staffed by medical doctors and nurses, but rather technicians with lower levels of medical knowledge, you were misinformed. These clinics must, by law, be staffed with medical doctors and teams, so you can be certain that you will receive high quality care. In fact, Pinnacle physicians are with you every step of the way and even coordinate follow-up care, including hospitalization if needed.
Services provided by Urgent Care Center of SW Florida fill the gap between primary care and hospital emergency rooms, offering increased convenience and cost savings to patients who need medical attention outside of normal office hours. The clinic provides patients with walk-in, extended-hour medical attention with licensed providers for a large scope of medical conditions.
The physicians and staff at Urgent Care Center of SW Florida, seasoned by years of working in Lee County emergency rooms, provide unparalleled medical treatment, state-of-the-art diagnostic testing, and laboratory services for you and your family in a relaxed spa-like environment.
Estero Medical Center
10201 Arcos Ave., Suite 105
Estero, FL 33928
239-333-2273
Cay West Pavilion
1708 Cape Coral Pwky. W., Suite 2
Cape Coral, FL 33914
239-333-3333