Information here has been extracted from recent article by Robert DuPont, MD and can be found on the www.rivermendhealth.com website.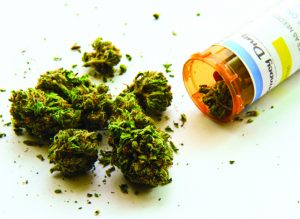 Recently in the State of Florida Amendment 2 was endorsed by 72% of Florida Voters. State Senator Rob Bradley intends to file a bill saying "Our constitutional duty is to ensure the availability and safe use of medical marijuana in the manner prescribed by Florida Voters." This is an interesting event in that it places a "medical" use decision in the hands of an electorate with limited study on the impact of the social and behavioral communities or the impact on those already suffering from psychiatric illnesses and substance abuse difficulties. Dr Robert DuPont is the First Director, National Institute on Drug Abuse as well as serving as President, INstitue of Behavior and Health, Inc.His recent publication is most enlightening and I have extracted information from his recent publication.
"It comes as no surprise that the prevalence of marijuana use has significantly increased over the last decade……..However, there is little public awareness, and close to zero media attention, to the near-
doubling of past year marijuana use nationally among adults age 18 and older and the corresponding increase in problems related to its use. …with about one in three past year marijuana users experiencing a marijuana use disorder—the total number of Americans with marijuana use disorders also has significantly increased."
Public education has been quite skewed and often is embroiled in political rhetoric. The public is unaware of the fact that of all Americans with substance use disorders due to drugs other than alcohol, nearly 60 percent are due to marijuana. "That means that more Americans are addicted to marijuana than any other drug, including heroin, cocaine, methamphetamine, and the nonmedical use of prescription drugs." The commercial success of legalized Marijuana is all over the press but" the illegal market for marijuana remains robust, leaving state regulators two uncomfortable choices: either a ban can be placed on the highest potency—and most enticing—marijuana products which will push the legal market back to products with more moderate levels of THC, or the current evolution to ever-more potent and more attractive products can be considered acceptable despite its considerable negative health and safety consequences."…" If tighter regulations are the chosen option, the illegal market will continue to exploit the desire of marijuana users to consume more potent and attractive products. If state governments let the market have its way, there will be no limit to the potency of legally marketed addicting marijuana products."
Illegal drug markets (representing both legal and illegal drugs)thrive in competition with the legal market by offering products at considerably lower prices because it neither complies with regulations on growth and sale, nor pays taxes on sales or their profits. "When alcohol prohibition ended in 1933, bootlegged alcohol gradually and almost completely disappeared. Those who favor drug legalization are confident that the same will occur in the market for drugs; they argue that legalizing drugs will eliminate the illegal market with all its negative characteristics including violence and corruption. The initial experience with marijuana legalization shows that this is dangerous, wishful thinking.:" The marketing of illegal marijuana is aware that "Marijuana users' brains do not know the difference between legal and illegal marijuana, but, as with other drugs, the brain prefers higher potency products. Drug suppliers, legal and illegal, are eager to provide the drugs that users prefer."
Some of the challenges that we face are
1. A way to find better ways to reduce drug use by using strategies that are cost-effective and compatible with modern values.
2. Legalization fails this test because it encourages drug use. "Most of the costs of drug use are the result of the drug use itself and not from efforts to curb that use"
3. It is hard to imagine a drug user who would be better off with having more drugs available at cheaper prices. Supply matters. More supply means more use.
4. Drug legalization enhances drug supply and reduces social disapproval of drugs.
Dr DuPont ends his dissertation by saying "Our nation must prepare itself for the serious negative consequences both to public health and safety from the growth of marijuana use fueled by both the legal and the illegal marijuana markets.
– See more at: http://www.rivermendhealth.com/resources/
marijuana-legalization-led-use-addiction-illegal-
market-continues-thrive/#sthash.Q1dnoqdo.dpuf
For more information, please visit our website, www.paswfl.com or 239-332-4700. My staff and I are standing by to be of assistance to you.
About Dr. Robert Pollack
Robert W. Pollack, M.D. CEO is a Florida-licensed Board Certified Psychiatrist. He has been in practice since 1977 and has served the public in many capacities.
The American Psychiatric Association Board of Trustees, January 1, 2015, has granted him Life Fellow status.
Psychiatric Associates of Southwest Florida (PASWFL) is a private solely owned psychiatric medical practice located in Fort Myers, Florida. Dr. Pollack is currently the CEO of Psychiatric Associates of Southwest Florida and resides in Fort Myers. His practice serves people from ages 18 and up. His current special interests focus on the use of Genomics to aid in the determination of the most efficacious way to utilize psychotropic medications as well as the use of rTMS in the treatment of refractory depressions and other psychiatric illnesses. Ketamine, Theta Burst Stimulations and new and innovative treatments for psychiatric patients.
At PASWFL, appointments are scheduled quickly, within one week of your call. For more information on Ketamine and our practice, please visit our website at www.paswfl.com.
PASWFL
6804 Porto Fino Cir #1, Fort Myers, FL 33912
Office: 239-332-4700 | TMS & Ketamine: 888-491-4171