The issue of Elder Abuse is highlighted frequently in the media, however it is rarely reported that the most pervasive form of elder abuse remains the least and latest reported. In discussions of elder abuse, the literature typically fails to explore the most common form: self-neglect. When included statistically, self-neglect represents the highest percentage of elder abuse cases. The Public Policy Institute of the AARP estimates that self neglect represents 40 to 50 percent of cases reported to the states' Adult Protective Services.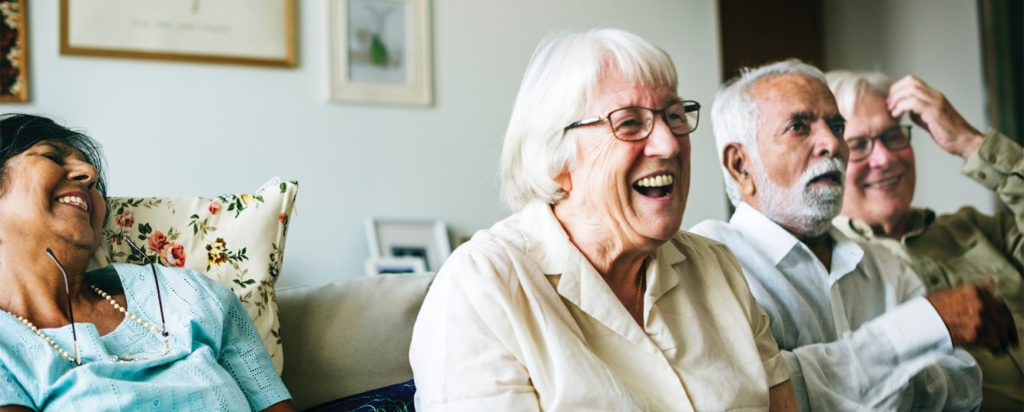 Self-neglect can take the form of failure to adhere to medication regimens, malnutrition, unsafe or unclean living conditions, or lack of personal hygiene. It is implicated in excess morbidity, healthcare utilization, mortality and institutionalization among geriatric patients.1-2 Self-neglect seems to stem from a self-reinforcing, multivariate cycle that may include illness, depression, cognitive impairment, psycho-social disturbances, and self-overmedication.3 In clinical practice, there is a strong implication that early intervention will be most effective at interrupting that self-reinforcing cycle and reversing patterns of self-neglect before they become relatively intransient. Triggers for early intervention may include increasing reliance on convenience foods, increased medication non-adherence, decreasing personal cleanliness, complaints of social isolation, neglected health conditions, and signs of cognitive impairment.
Early intervention in the self-neglect cycle occurs before a case rises to the level of a protective services referral and is not likely to meet the criteria of any medical insurance. One very easy intervention available to healthcare practitioners is a referral to the non-medical home care services of McKenney Home Care. McKenney provides a number of services that can interrupt the self-neglect cycle.
• Medication pick-up, routine med setup, daily medication reminders, and assistance with medication administration.
• Meal preparation and assistance with adherence to therapeutic diets.
• Activity of daily living assistance to facilitate home safety, grooming, and light house cleaning.
• Transportation assistance to facilitate social interaction and proper usage of healthcare.
• Ambulation and transfers assistance to increase in-home activity and exercise advice adherence.
• Companionship and social support which may include sending someone to play games, help with emails and social media, retrieve mail and write dictated letters, etc.
McKenney Home Care in Naples, FL hosts a Lewy Body Dementia Support Group on the first Wednesday of every month. This ongoing support group is approved by the Lewy Body Dementia Association in Atlanta and is in affiliation with the Parkinson's Association of SWFL and the Alzheimer's Support Network.
McKenney Home Care provides exceptional in-home health services and client-centered care. With a passion for maximizing the quality of life of their clients and their families, they are driven to ensure social engagement and specialty services during all stages of life.
For Individuals with neurodegenerative disorders, McKenney Home Care delivers enriched specialized training for its caregivers working with Dementia Patients. In addition to specialized videos and manuals, McKenney educates the caregivers through the use of the Virtual Alzheimer's App. This virtual reality experience helps caregivers understand the feelings and experience of those suffering from Alzheimer's and other forms of Dementia.
Along with their medical expertise, McKenney Home Care is a certified Music & Memory Agency. Providing help for Dementia Patients; this specialized music therapy program is highly personalized and has been shown to reduce the need for anti-anxiety and antipsychotic drugs by up to 50%, while brining joy to the lives of patients who have Dementia.
If you or someone you know would like more information about McKenney Home Care or the LBD Support Group, please call McKenney Home Care at 239-325-2273, or visit mckenneyhomecare.com.
McKenney Home Care
CALL US TODAY!
239-325-CARE (2273)
9655 Tamiami Trail North #201
Naples, FL 34108
References: 1. Reyes-Ortiz C, Burnett J, Flores D, et al. Medical implications of elder abuse: self-neglect. 2014; Clinics in Geriatric Medicine. 30 (4): 807-823. 2. Dong X, Simon M, Evans D. Prospective study of the elder self-neglect and ED use in a community population. 2012; The American Journal of Emergency Medicine. 30 (4): 553-561. 3. Burnett J, Dyer C, Halphen J, et al. Four subtypes of self-neglect in older adults: results of a latent class analysis. 2014; Journal of the American Geriatrics Society. 62 (6): 1127-1132.