Dr. H. Kurtis Biggs – Board-Certified Orthopaedic Surgeon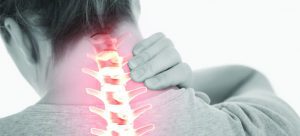 Most people can relate to having suffered physical pain in their lifetimes, but to have to live with that pain on a daily basis can become debilitating. In the U.S. over 100 million people reportedly suffer from some form of chronic pain.
Whether the issue stems from trauma, injury, arthritis or other disorders, living with pain in your joints, back, neck or limbs leaves many individuals unable to focus on much else in their lives.
Common forms of therapies and methods for pain management include NSAIDs (ibuprofen) and pain medications (narcotics). While these may help ease the pain for a limited time, they often stop working after long-term use.
There are more stable solutions to getting rid of chronic pain. Corticosteroid injections help to alleviate pain in specific areas through the powerful effects of cortisone's ability to tamp down inflammation, while nerve blocks can be injected into the plexus or ganglion (bundle of nerves) to relieve severe discomfort.
If the treatments mentioned above stop working, there are remarkable benefits from a tiny device that redirects the pain through stimulation. This has been the answer many individuals that long to relive their incessant pain.
Spinal Cord Stimulation
Spinal cord stimulation or SCS is FDA approved and has been around for decades. Moreover, it has a highly proven success rate. Over the past few years, many overhauls have been made to the device, making it smaller, more precise and compatible with MRI imaging.
Spinal cord stimulation is actually neurostimulation, meaning that it effectively redirects the pain messages so that they do not reach the brain. This occurs through gentle yet effective electrical pulses.
A unique feature of this type of neurostimulation treatment is that it's not something that a patient must commit to right away. In fact, there is a trial period for the SMS device. During this time, the physician and the patient can easily decide whether or not this is a successful therapy that should be implanted on a long-term basis. The trial period is typically one to two weeks and is usually ample time to make the correct decision.
The implementation itself can be done under general anesthesia, or in some cases with twilight anesthesia, where the patient is minimally under sedation. Depending on the specifics of the patient's health and general wellbeing, it is usually performed in an outpatient facility.
The entire procedure takes approximately 1-3 hours to complete. The patient will receive a small handheld controller. This will enable the patient to control the amount of stimulation needed to redirect the pain signals so that their pain is diverted, leaving them virtually pain-free.
This comprehensive, highly effective treatment option is available for patients with chronic leg, arm and back pain. Very often, it is used to treat patients that have undergone prior back surgery that was unsuccessful. It is also proven efficacious for other various forms of neuropathy and intolerable pain.
The Joint Replacement Institute treats a full range of orthopaedic and podiatric issues, and their board-certified surgeons keep current on the newest advances in orthopaedic care, for foot and ankle treatment, pain management and many innovative technologies.
Paul E. Beebe, MD, is a board-certified anesthesiologist and pain management physician, specializing in orthopaedic care. He performs many alternatives to help ease patients discomfort including all of the procedures and methods discussed in this article to ease patients discomfort, improve range-of-motion, and to help them heal in the most efficacious manner.
About Dr. H. Kurtis Biggs, Board-Certified Orthopaedic Surgeon:
After completing an orthopaedic surgery residency and then fellowship in joint replacement at the world renowned
Cleveland Clinic Foundation, Dr. Biggs entered into private practice in Massillon, Ohio. His joint replacement practice quickly grew to well over 400 joint replacements per year. The practice developed into a tertiary referral center for other orthopaedic surgeons who utilized Dr. Biggs' expertise in revision joint reconstruction surgery. He was instrumental in the development of two, hospital-based, joint replacement centers as well as providing daily education for
orthopaedic surgery residents.
During his time in Ohio, Dr. Biggs served as a national instructor for orthopaedic surgeons, teaching and developing their surgical skills utilizing minimally invasive joint replacement. His practice also served as a site for multicenter investigational studies for developing new implants and procedures.
He continues to serve as a national instructor for knee and hip replacement including hip resurfacing surgery. He serves as an advisor for developing new technologies in joint replacements as well as collecting information on patient satisfaction and surgical outcomes.
To find out more about knee replacement surgery, or your other orthopedic needs, please call The Joint Replacement Institute at (239) 261-2663
1250 Pine Ridge,
Suite #203,
Naples, FL 34108
(239) 261-2663