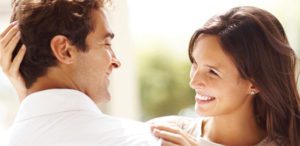 Hair transplants used to be one of the only ways that men and women could restore hair growth then, a few decades ago hair follicle implantation became all the rage. The downfall of both of these procedures is multifocal. They are costly, have a large failure rate, and very often women are ineligible for the procedures all together due to their hair's sparse condition.
Instead of giving up, the hair restorative results you desire are finally available here in the U.S. A new light therapy that's easy to use and has proven results is here. It is called the Ultimate Light Laser.
This cutting-edge new laser therapy is made in the United States. It is the first machine of its kind with a new microchip technology that is the latest and most advanced method for hair restoration. You no longer have to wait for results to show up months from your procedure. With the Ultimate Light Laser, you will see begin to see new hair growth in record time. The Ultimate Light Laser is in the forefront of the aesthetics industry for one simple reason—It Works!
How Does It Work?
By using red and near-infrared light therapy, the treatment laser penetrates the layers of the dermis and is absorbed directly into the hair follicles. Ultimate Light Laser uses low-level laser light, which stimulates blood flow deep within each follicle. It increases the thickness of the hair and provides rapid growth results. The Ultimate Light Laser rouses new hair growth, leaving you with the long-term results that you've been looking for.
An added bonus with this therapy is that it produces collagen and improves the tightness health of the scalp skin. In fact, this new laser works so well, that it is also touted for its ability to clear acne, reduce pigment discoloration, improve the appearance of cellulite, reduce fat bulges, acts as a non-invasive facial contouring method, alleviates a double chin, and reduces fine lines and wrinkles.
When you want natural therapeutic methods combined with medical science look no further than American Regenerative Medicine. Dr. Livermore's highly sought-after treatment is due to her patient-centric philosophy. Her patient testimonials and results speak for themselves. What can be better than the achieved outcomes of the results and goals you wanted in your health and in your appearance? The fact that the Ultimate Light Laser is also pain-free with zero downtime should encourage you to take the next step in your efforts, by calling Dr. Livermore today.
Dr. Jeanine Livermore, N.D.
Dr. Jeanine Livermore has been in health care since 1990. She has extensive experience in Anti-Aging and Regenerative Medicine. These therapies include: Infrared and near infrared laser therapies, PEMF (Pulsed Electromagnetic Field) therapy and others, especially as they apply to Stem cell and Regenerative therapies. Her extensive experience combines the most advanced nutritional protocols with Stem Cell Therapies.
To find out more about their procedures and expertise, please call 239-900-1742 for an appointment, or visit them online at americanregenmed.com