By Dr. Scott Gray – Back In Motion Sport & Spine Physical Therapy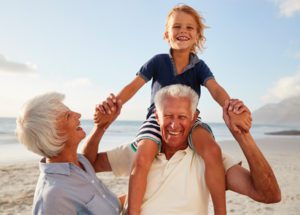 You're active, you like to travel and exercise, and you try to stay as healthy as possible as you age. Sustaining health and youthful vitality requires taking care of the body, mind, and spirit, but what happens when all of our good efforts aren't enough?
You might be surprised to know that getting treated by a Doctor of Physical Therapy can help you break free from pain, regenerate your body's healing ability and can quickly get you back to enjoying your active lifestyle.
Don't Let Pain, Stiffness, or Injuries Slow You Down
Experiencing loss of mobility or pauses in your active lifestyle due to loss of mobility, stiffness, pain, arthritis, inflammation, or a combination of several of these deterrents? In our clinic we treat clients who walk in unable to participate in yoga, Pilates, or walking; having difficulty with activities such as picking up a grocery bag, preparing a morning smoothie, playing golf or tennis; or even hauling luggage through the airport terminal.
So, what is the best method of staying healthy and mobile when we hurt? Do we resort to taking an unhealthy prescription pain medication that we know is highly addictive? Do we take natural supplements, pop ibuprofen, or do we just try
to massage the pain away? Perhaps we have unnecessary surgery! What are the best options?
MSK Challenges
Musculoskeletal (MSK) conditions are challenging to treat with traditional methods. To understand the root of any patients pain or stiffness we need to fix the cause rather than just masking their symptoms with rest, painkillers, or surgery we may not need. At Back in Motion, our philosophy is that starting treatment with conservative methods is essential.
Your Body Can Heal Naturally Without Resting or Invasive Treatments
The good news is that many areas of the body can be healed without surgical procedures and without addictive medications. Your body can repair itself;
it just needs the right therapeutic-treatment by a highly-trained professional. This is done by a Doctor of Physical Therapy or physical therapist that is trained in the conservative management of muscle, bone, and nerve disorders.
A physical therapist can help diagnose your injury, pain, or stiffness without x-rays, MRI's, invasive tests or procedures. A Doctor of Physical Therapy has over 8 years of education and are experts in MSK conditions and treatments.
A Physical Therapist Can Help With the Following Ailments:
• Back pain and sciatica
• Neck pain or stiffness
• Hip pain and bursitis
• Tendonitis
• Pinched nerves
• Achy knees
• Foot and ankle pain
• Loss of mobility
• Reduced strength
• Poor posture
• Difficulty balancing
• Pain when working out
• Difficulty swinging the golf club
• And much more
How Do You Select A Great Physical Therapist?
Seeing a physical therapist is a great first step to overcoming your pain, stiffness, or injury naturally. The problem is that not all Physical Therapists offer the same level of expertise. You'll need to see one that specializes rather than generalizes.
At Back In Motion Sport & Spine Physical Therapy we specialize in helping healthy people aged 50+ stay healthy, fit, and active without surgery or painkillers.
Not only do we specialize in helping active people like you, all of our physical therapists are trained in the founder, Dr. Scott Gray's, revolutionary treatment method called the Gray Method ™ that no other physical therapists, chiropractors, or physicians offer.
He has seen remarkable results with the Gray Method™, as it is a revolutionary approach to rehabilitation, unlike any other. This unique treatment accurately diagnoses the condition and fixes the root cause—not just the symptoms. The Gray Method™ helps patients move more freely, with better range-of-motion, and alleviates pain and stiffness all within a quick time frame. Dr. Gray is also a best-selling author, offering his therapeutic direction, advice, and methods to patients across the globe.
You Don't Need a Physician Referral to See a Physical Therapist
The good news is that a new law passed in the state of Florida allows you to see a Doctor of Physical Therapy directly instead of having to go through your doctor. Your insurance doesn't need authorization either.
So, if you're suffering with any ailments of an injury that is slowing you down, you can call and book an appointment with a physical therapist.
How You Can Get Started Seeing a Physical Therapist At Back In Motion Sport & Spine Physical Therapy
We all want to look good, but if you want to feel good and embrace life with optimal aging techniques, finding a physical therapist that has dedicated their career to getting people back to living their highest-quality of life through methods that actually work, is the answer. Don't accept pain and limited range-of-motion as a "normal" part of aging. Your body can regenerate itself with the right techniques.
Back In Motion Sport & Spine Physical Therapy
Visit backinmotionsspt.com or call 239-223-0484 to find out more.
9724 Commerce Center Ct. | Fort Myers, FL 33908 | Phone: 239-223-0484 | www.backinmotionsspt.com