Dr. Greg Logan – Platinum Healthcare
Are You Still Looking For Relief After Hurricane Irma?
Find Out How You Can Support Others, While Getting The Help You Need!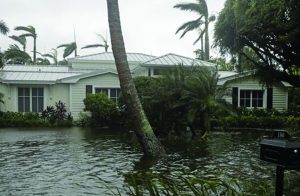 Predicting the path of a storm is obviously not an easy task. Hurricane Irma took our side of the state by surprise at the eleventh
hour and many of us scrambled to prepare our homes, evacuate, or shelter in place. Waiting for the unknown is a disturbing, stressful, caveat that shows us our limitations. But along with the unsettling feelings of waiting, our irrefutable strength is there to get us through the circumstances no matter what.
The camaraderie was evident in all of our neighborhoods, as neighbors helped neighbors, and strangers helped strangers. This is what we as a people do when trying times rears its ugly head.
With the anticipation of what was to come, Sunday evening was difficult for those who stayed in their homes, shelters, and also for those who traveled great distances for their family's safety. By Monday morning most of us here in Sarasota and Manatee County breathed a sigh of relief; because we knew we were spared from the brunt of the powerful storm. But in our sense of relief, many of us forgot that it was 911. Sixteen years ago, our country faced one of the most horrific attacks in history. The devastation and destruction were the perilous fragments that we rose above. We relied on each other, and the sense of camaraderie was evident, as we all came together helping each other, praying for each other, and lending whatever resources we could to our fellow man. Even though the hurricane and 911 were two completely different catastrophic events, the fact that we all come together after a calamity in solidarity rings true.
Dr. Greg Logan, of Platinum Healthcare, found himself helping his neighbors and strangers alike to prepare for Irma. Even now, after the storm has passed, he's still helping with the cleanup by chain sawing trees and branches to clear the area of debris. His three young sons (Steele, 9, Kingsley, 5 and Legend, 2) are following in his footsteps, as they have tirelessly been helping to collect and bundle branches.
Dr. Logan said, "It's hard on your body! You fill 30-40 pound sandbags and hoist them to and from your car; I helped cut and hang plywood for friends and neighbors. You don't realize the strain that you're putting on your body because you know that the task at hand is more important for the community, but in the days and weeks after, we're all physically and emotionally drained, feeling the effects of Irma. I have an auto injury subspecialty offered through my practice, and this past week alone, I've seen three patients that were involved in accidents due to traffic lights being out. It's been a tough time for many people. Some worse than others of course, but we're trying to do as much as we possibly can to help."
If you're still feeling the effects of the storm or are suffering from pains in your back, neck, shoulder, hip, knee or sciatica, you're not alone. Many people have been calling Platinum Healthcare, seeking medical attention in the aftermath of the storm. Putting up shutters, cutting and placing plywood, filling and hulling sandbags, driving in stressful traffic for hours on end, and moving furniture has left many individuals with a lot of new aches and pains, and for some, it has made old conditions worse!
Dr. Logan added, "As human beings, we are more mentally resilient than we often give our selves credit for; being strong and helping each other through times of crisis is a virtue that we often take
Platinum's Non-Surgical and Non-Pain Med Approach to Back, Neck, Joint, and Neuropathy Pain
• NON-NARCOTIC
• Non- Surgical
• Painless
• Highly Effective
• Promotes Rapid Healing
• Over 90% Success Rate
• Restoration to the Joint, Tissue, and Nerve
Platinum Healthcare Offers FREE Hurricane Irma Relief For You:
Along with pitching in during Irma preparations, as well as his continued efforts in cleaning up our community, Dr. Greg Logan and his team are committed to helping victims on the West Coast of Florida, particularly in the Marco Island and Naples area recover from their property damage and loss. To facilitate this effort, Dr. Logan has a relief campaign for local patients in need. His practice is giving away FREE Community Health Screenings AND Wellness Relief treatments (a $385 value) with a $65 donation. All of the proceeds will be allocated to hurricane victims on the west coast. When you donate to the Hurricane Irma Relief Fund, you will receive a wellness screening, review of your condition, and comprehensive action plan to help get you back on your feet. *Due to availability and scheduling demand spaces are limited. For more information on the specifics of the monetary donations, please visit MyBayside.Church.
At Platinum Healthcare in Sarasota, their physical medicine team of professionals can locate the source of your pain and condition, ensuring that they provide you with the best method of treatment. By identifying the severity of your symptoms, they will determine and streamline your most effective medical care and program without any drugs or surgery.
If you or someone you know has been suffering from Neck pain, Back pain, Joint pain or Neuropathy, let the leaders at Platinum Healthcare accurately detect and treat your pain. Call their office today at 941-927-1123 to schedule a FREE screening with a skilled professional to see if your case can be accepted. Your $65 donation will go directly to those affected by Irma here on the West Coast.