By Svetlana Kogan, M.D.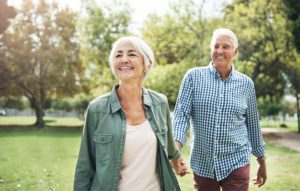 Over 20 years ago, when I was giving a Hippocratic Oath at medical school graduation, I quietly added at the end: "And do unto others as you would have them do unto you." I have stuck with this principle throughout my medical career in New York City, and brought it to Naples, where I just opened my practice. I believe that in a holistic private practice, a patient deserves to see his or her doctor. Not a nurse, not a physician assistant – your health must be in the hands of the doctor who is highly educated, Board Certified, and carries a full responsibility for a patient's well-being. The presence of any middle men leads to errors and poor oversight in clinical decision-making. If the patient has a pressing medical question or an issue, they should not be speaking with an answering machine or a secretary – they must have an easy way to communicate directly with their doctor. By the same token, patient deserves to be able to see their doctor right away if they are not feeling well. It is dangerous to wait. Conditions, like appendicitis for example, can deteriorate very rapidly, sometimes over the course of one day.
Once, in the office, the patient should not be wasting time sitting around coughing people – he or she should be seen right away. And how many of you have experienced the 10 minute doctor's appearance in your exam room, most of which was spent by their staring at the computer, instead of listening to your concerns? In my practice, a patient deserves to spend as much time with the doctor as they need. On top of that, you should hear from your doctor following up with you after the visit. Hopefully, they care to find out if you are getting better or if you need anything else. I know how much patients appreciate this kind of care. Here is Michael L, a verified patient of mine who wrote online: 'I have never, ever met someone as professional, thorough, knowledgeable and friendly as Dr. Kogan. I am 53 years old, and have met many doctors in my lifetime. Dr.Kogan says what she means and she follows through on everything so quickly! When I went to the pharmacy to pick up my prescription, the pharmacist assistant said to me, "You are with Dr. Kogan? Everybody loves Dr. Kogan!"
Life taught me: If you extend yourself to your patients 100% and listen carefully to their needs, you will develop a special insight and understanding of who they are as a whole person. This bond develops slowly over time. Doctor-patient relationship should be the kind where the doctor spends an office visit time to get to know you, your family dynamics, and your lifestyle in-depth. It is only then that they can see you as a whole person – and this is where the word holistic comes from. It means taking into account not just the biological factors, but also the psychological and social factors affecting your well-being.
Patients want more than just prescriptions which act like a Band-Aid, to cover up the symptoms for a couple of hours. Frequently these meds have nasty side effects and patients develop tolerance to, or worse, dependency on these meds. Disenchanted, these patients will often turn to non-medical healers, or self-proclaimed doctors who have not received extensive medical training and have zero responsibility as to what happens if their "natural healing" regimen fails or makes the patient feel worse. The time has come that the best and the brightest of medical doctors should start recognizing Mind-Body imbalance as a root cause of most illnesses. If we can add some very effective holistic protocols to our war chest of treatments – we can safely and effectively manage most of the diseases out there.
I still maintain a very warm relationship with my patients from New York City and many of them will come visit me here in Naples. Their feedback on my Facebook page makes me choke back tears of gratitude for having the privilege of taking care of these wonderful people. Here are just a few of hundreds of their heartwarming testimonials:
TESTIMONIALS:
"Miss you!!! So excited for this next step in your journey of life! You were there for me in the time I needed you MOST! So thankful for you!"
"Your departure is New York's loss and Florida's gain. "
"Very thankful – good luck – you are the best! We miss you and hope the people of Naples know that you are one of a kind and the very best"
These testimonials and letters are inspiring me now that after 18 years of successful private practice in New York City, I have moved to Naples. This move enables me to bring my philosophy and passion for what I do professionally – closer to Nature. The energetic synergy between this little town and me was unmistakable. I instantly knew that I had to uproot my family in Manhattan and come to live and work in Naples. The ocean and the outdoors nourish my Energy here, so that I in turn can help others be healthy and balanced.
Svetlana Kogan, M.D. is a Board Certified Medical Doctor with 20 years of experience. She has appeared as a health expert on FOX, ABC, CBS, and NBC prime time TV, and has authored hundreds of publications for internet and print. She just moved her Concierge Internal Medicine practice from Manhattan NYC to Naples, where her focus is on fusing traditional medicine with holistic approach to illness and prevention.
720 Fifth Ave S, Unit 209
Naples , FL 34102
Phone: (239) 676-6883
www.customlongevity.com