Susan Cera, M.D., Board Certified Colorectal Surgeon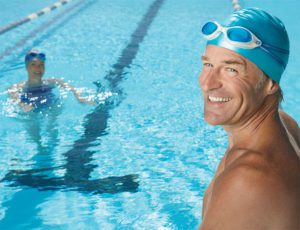 Colon health is not the most glamorous subject, but don't let that allow you to shy away from it or undermine its importance. Consider these statistics from the American Cancer Society (ACS). In 2019, there is an expected 101,420 new cases of colon, and 44,180 cases of rectal cancers to be diagnosed in the United States with colon cancer being one of the most common forms of cancer diagnosed each year.1 In addition, there are a rising number of younger adults being diagnosed with colorectal cancers – including many with no family history of the disease. This has prompted the ACS to recently alter their recommendation for timing of a first-time colon cancer screening from age 50 to age 45, for those at average risk of cancer. "Many individuals think that if they don't have symptoms and they don't have family history of colon cancer, then they won't develop colon cancer," says Susan Cera, M.D., Board Certified Colorectal Surgeon at Physicians Regional Medical Group. "However, colon cancer is the third most common cancer in both men and women, and 80% of the time it develops in people who don't have a family history."
But, there is good news. Mortality rates from colon cancer have been declining for the past 30 years thanks to improved treatment and preventative measures that include a colonoscopy.2 "Colon cancers are being diagnosed and treated at earlier stages with the development of screening tests that continue to evolve and detect cancer before symptoms develop," says Dr. Cera. "Colonoscopes used for screening colonoscopy now have high definition capability, just like your TV at home and allows for improved visualization of smaller polyps and lesions that can predispose to colon cancer." While other less invasive screenings for colon cancer do exist, colonoscopies offer detection and prevention by removing precancerous growths that can later lead to colon cancer.
Colon cancer that develops can lead to symptoms that include changes in bowel habits that last longer than two weeks, any abdominal pain or discomfort, rectal bleeding (even if it is a one- time episode), unexplained weight loss, and night sweats. Dr. Cera warns people not to wait until symptoms develop, but if they do appear, never ignore them and be prepared to share details with your physician. "It is important to be proactive about getting screened even in the absence of risk factors, symptoms, or family history, and seeking medical attention when GI changes are noticed."
Besides proactive screenings, Dr. Cera offers the following tips to help minimize the risk of developing colorectal cancer:
• Maintain a high-fiber (30 g of fiber daily), low-fat (30% or less of total calories are from fat) diet.
• Ensure your diet has plenty of fruits, vegetables, and whole grains.
• 150 minutes of moderate intensity or 75 minutes of high intensity exercise each week.
• Minimize alcohol and avoid smoking.
• Maintain a healthy weight and an active, non-sedentary lifestyle.
• Know your family history and discuss the optimal screening test schedule with your doctor.
1 https://www.cancer.org/cancer/colon-rectal-cancer/about/key-statistics.html
2 https://www.cancer.org/latest-news/facts-and-figures-2018-rate-of-deaths-from-cancer-continues-decline.html
Dr. Susan Cera's office is located in Naples at Physicians Regional – Pine Ridge, 6101 Pine Ridge Rd. For more information or to schedule an appointment, please call 239-348-4221, or schedule online at www.PhysiciansRegionalMedicalGroup.com.