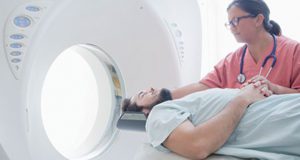 Radiology Regional Center is a premier diagnostic facility founded on the principles of providing state-of the-art technology in a warm, comfortable environment. A physician-owned and managed practice, our commitment is to maintain highly skilled staff and provide the highest quality health care to our community. For over 40 years, we have expanded our scope of services and number of outpatient facilities to meet the growing needs of our patients and referring physicians. Radiology Regional Center has eleven, convenient locations in Lee and Collier Counties. Our dedicated team of board-certified radiologists, registered technologists and other specialists are committed to providing our patients with exceptional care utilizing the most advanced technology and techniques available in modern medicine.
The mission of Radiology Regional Center is to serve the health care needs of the community with a constant striving for the highest quality care, innovative and responsible use of resources, and an abiding regard for the individual. The philosophy of Radiology Regional Center is based on Compassion, Dignity and Partnership.
Radiology Regional Center is a member of the Independent Physicians Association of Lee County (IPALC)
Independent Physicians Association of Lee County is a group of physicians who are concerned about maintaining the quality of medical care in our community. There are a variety of financial and societal pressures that are motivating change in the organization of the delivery of medical care. The status quo is clearly not the future, and significant change is inevitable. Physicians are central to the delivery of medical care and must have a voice in this process. In order to participate, physicians must be informed, and our intent is to serve as an independent source of information about local events that influence our ability to provide quality care to our community.
Locations
Radiology Regional Center has 11 convenient locations throughout Southwest Florida and our Mobile Mammography Coach for your convenience.
Services
Diagnostic Radiology
• General Diagnostic Radiology
• Computed Tomography (CT)
• CT Enterography
• Magnetic Resonance Imaging (MRI)
• MRI Sedation Suggestions
• Positron Emission Tomography (PET/CT)
• Ultrasound
• Nuclear Medicine
• ProstaScint®
• Nuclear Stress Test
• CCTA – Coronary CT Angiography
• Cardiac MR
• Osteoporosis Screening (DEXA) and QCT
• The Heartflow Analysis
Interventional Radiology
• Angioplasty and Stent Placement
• Vertebral Body Augmentation or Kyphoplasty
• Uterine Fibroid Embolization
• Percutaneous Biopsies
• Abcess & Fluid Drainage
• Myelography
• Venous Access Procedures
• RF Ablation of the Liver
Women's Imaging Services
• 3D Mammography
• AB-MR Screening for Dense Breasts
• Mobile Mammography
• Breast Ultrasound
• Breast MRI
• Computer Aided Detection (CAD)
• Breast Biopsy
• Breast Cancer Support
Health Screenings
• Virtual Colonoscopy
• Full-Body Health Scan
• Ultrafast CT of the Heart
• Ultrafast CT of the Lung
• CCTA – Coronary CT Angiography
• Vascular Studies
• ABMR (Abbreviated Breast MRI)
Radiology Regional Center Offers
• ON SITE RADIOLOGISTS
• Certified Technologists
• ACR Accredited Mammography
• ICANL (Intersocietal Commission for the Accreditation of Nuclear Medicine Laboratories)
• Same Day Appointments and Exam Availability
• Courtesy Calls For Abnormal Results
• 24-48 Hour Report Turn-Around for Referring Physicians
• Stat Reports on Request for Referring Physicians
• Courier Service For Film Delivery When Necessary
• Knowledgeable, Courteous and Bilingual Staff
• Accept Most Insurance, Auto and Workers Compensation
• Participate With Most HMO's & PPO's
• Contracted Lower Rates
• Obtain Authorizations
Ask your physician to refer you to Radiology Regional Center for your imaging needs. Make your choice the best choice for you!
For More Information Call:
239-236-2316
To Schedule an Exam Call: 
239-936-2316 – Collier County
239-936-4068 – Lee County
239-425-4678 – Española