Many Children are NOT Getting the Treatment they Need
It's not uncommon for children to have mental disorders. Although medical professionals are still discovering new reasons for depression and anxiety to this day, we know that a tiny portion in the brain called the amygdala, stores emotional and threatening thoughts and memories from our early childhood to present day.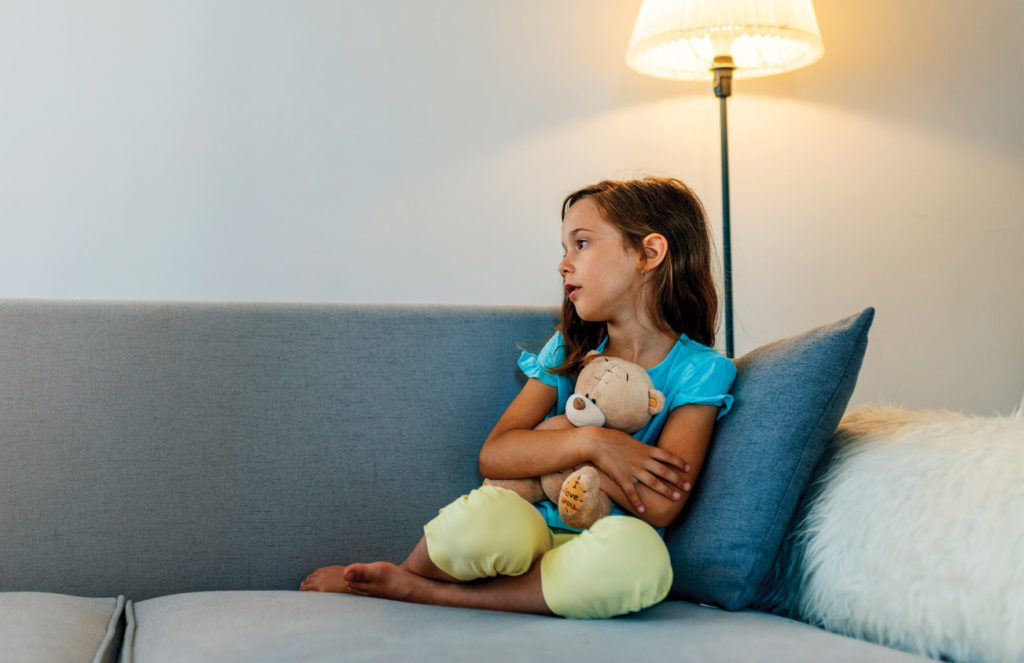 Reported Mental Disorders in Children/Teens
• 7.4% of children aged 3-17 years (approximately 4.5 million) have a diagnosed behavior problem.1
• 7.1% of children aged 3-17 years (approximately 4.4 million) have diagnosed anxiety.1
• 3.2% of children aged 3-17 years (approximately 1.9 million) have diagnosed depression.1
Insufficient Funding and Insurance Coverage
According to NewsPress, The mental health care a child receives depends on their insurance, where they live, and if their parents can afford to pay out-of-pocket for more credentialed professionals and programs not covered by insurance. Roughly half of Florida children with depression, anxiety or attention deficit hyperactivity disorder do not receive treatment, according to research featured in JAMA Pediatrics in April.2
Access to timely care is a challenge many parents encounter far too often.
For parents and guardians of children who require psychiatric care for their children, having to wait a week or even several weeks to see a practitioner is a common problem.  Overreliance on hospital emergency department visits for non-emergent symptoms can burden the system, increase overall costs and lacks the continuity of care that a community based health care setting can provide.  

Alleviant Health Centers of Naples
• Specialists in Children and Adolescent Disorders
• Same day or next day appointments available
• Serene atmosphere with soothing colors, sounds and smells 
• Thorough non-hurried evaluations 
• Every patient is a VIP
• Accepts most Insurance providers 
Kathryn A. Hart, APRN,
PMHNP-BC, CPNP-PC
Katie Hart is a board-certified Psychiatric Nurse Practitioner who oversees the intake and evaluation of new patients seeking mental healthcare at Alleviant Health Centers of Naples.
She received her Bachelor of Science in Health Sciences & Health Promotion with a minor in Public Health from The Ohio State University in 2011. She then completed a Master's of Nursing at Ohio State and became certified as a Primary Care Pediatric Nurse Practitioner in 2015. She obtained an additional certification in psychiatry and her Doctorate of Nursing Practice in August 2018 from the University of North Florida.
Katie has held a variety of positions in the mental health field for the last decade, providing invaluable lessons that have helped solidify her passion for psychiatry. While completing her undergraduate degree, she worked as an Applied Behavioral Analysis (ABA) therapist providing in-home behavioral therapy to children and adolescents with Autism Spectrum Disorder. After becoming a registered nurse, she began working at an adult inpatient psychiatric hospital just outside of Columbus, Ohio. Her experience working as a psychiatric nurse taught her a great deal about mood disorders including but not limited to anxiety disorders, major depression, and substance abuse disorders.
Call today to schedule your appointment!
Alleviant Health Care of Naples
1575 Pine Ridge Rd., Suite 16
Naples, FL 34109
(866) 951-HEAL
alleviant.com/naples