Erick E. Calderon, MD, FACC, FSCAI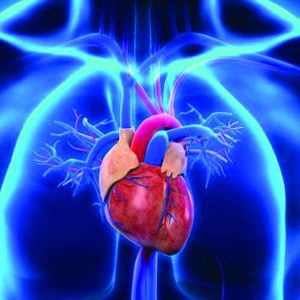 Are you on blood thinners for AFib? Are you finding that after long-term use, you're bleeding and bruising more often?
If so, you should speak to your cardiologist about your bleeding issues, as these can be life-threatening and even cause bleeding in the brain, which can lead to imminent death.
If you have AFib not caused by a heart valve issue, you may be eligible for an innovative procedure that will prevent strokes and get you off of blood thinners permanently. The WATCHMEN procedure has proven to be highly effective procedure.
AFib
Because of the restriction and erratic heartbeat in patients with non-valvular AFib, their blood commonly pools into the left atrial appendage (LAA). The pooling of the blood causes clots to form in the LAA, which is extremely dangerous. The clots can break away and travel through the bloodstream directly toward the brain and cause a blockage. When a clot blocks the blood flow to the brain, a stroke will follow due to the cut off of oxygen and blood. That is why individuals with AFib must be on blood thinners. However, the WATCHMAN procedure can save lives by preventing the clots from forming and the one time treatment gets people off of blood thinners permanently.
How does it work?
It works similarly to a vascular stent, but instead of opening a valve, it closes and occludes the LAA, so that no blood clots can form. It's a tiny device that's guided to the heart through a small incision in the upper thigh area. The patients are under general anesthesia during the treatment, and the entire procedure usually takes less than an hour.
After the procedure, patients will be required to stay on blood thinners for approximately 45 days. This gives the small implanted device time to occlude the LAA area completely as heart muscle and tissue grow over it.
If you are concerned that you may have non-valvular AFib the following are the common symptoms and causes:
SYMPTOMS
• Chest tightness or pain
• Dizziness
• Extremely fatigued and lethargic
• Fluttering heart sensation
• Heart palpitations
• Light-headedness
• Shortness of breath
CAUSES
• High blood pressure
• Hyperthyroidism
• Congestive Heart Failure
• Lung problems
• Sleep apnea
• Stimulants (alcohol, caffeine, or tobacco)
• Extreme Stress
Lakewood Cardiovascular Consultants
Lakewood Cardiovascular Consultants are experts in taking care of patients with established and complex cardiovascular disease. They recognize the importance of preventive and interventional care in those with high-risk factors for the heart, including those patients that may have signs and Symptoms of AFib.
They offer one of the most advanced tests that show even the tiniest biomarkers and hints of cardiac and vascular disorders. This simple chemistry test allows them to put together a customized plan, which includes, early disease management of risk factors and aggressive lifestyle modifications.
Erick E. Calderon, M.D., FACC, FSCAI, a Board Certified interventional cardiologist and Cynthia Bosch, ARNP, a nurse practitioner with many years of cardiology experience, share the belief of delivering cardiac care utilizing state-of-the-art technology. They apply the latest, most up to date medical data, along with expertise and peer-to-peer leadership in their specialty. You will be cared for in a personalized, professional and timely manner.
For more information, please visit LakewoodCardiovascular.com, or call (941) 907-1113
This information is for educational purposes only and is not intended to replace the advice of your doctor or health care provider. We encourage you to discuss with your doctor any questions or concerns you may have.
Medical Office Building II – Suite 230
6310 Health Park Way, Bradenton, FL 34202