By Michael Poka, Owner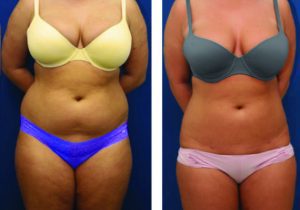 At SWAN Age Reversal Centers™, we offer affordable high quality Surgical and Non-Surgical Aesthetic Procedures designed for Men & Women that helps with Anti-Aging and Age Reversal.
Our Non-Surgical treatments help with Skin Tightening, Wrinkle Reduction, Targeted Fat Reduction, Stretch Marks, Scar Reduction, Cellulite Smoothing, Vaginal Rejuvenation, Male Enhancement and Hair Restoration. All of these cutting-edge treatments are done in-office and have little-to-no downtime.
We also offer World Class Cosmetic Surgery Procedures like Fat Transfer, Labiaplasty, Natural Breast Enlargement, Easy & Gentle Liposuction™ and Brazilian Butt Lift.
Whatever your needs are, we offer some of the best Aesthetic and Cosmetic options available today! Our professional staff is passionate about helping you feel and look better than ever.
Reasons to choose SWAN Age Reversal Centers™
• We offer both Cosmetic Surgery and Non-Surgical Treatments. Get a wide variety of surgical and nonsurgical treatments in one place.
• We have Experienced, Highly Skilled, World-Class Staff with vast practical experience.
• We offer Affordable pricing and multiple financing options.
• We us Innovative and Advanced equipment.
Our facilities have the most advanced equipment and treatments.
Easy & Gentle Liposuction™
First, you should know that this is a cosmetic procedure that delivers precise and fat removal body contouring, yet it is done under local anesthesia, so you don't risk complications associated with general sedation. Localized deposits of fat are removed to re-contour one or more areas of the body. Through a very small incision, a narrow tube called a cannula is inserted and used to vacuum the fat layer that lies deep beneath the skin. The cannula is pushed then pulled through the fat layer, breaking up the fat cells and suctioning them out.
Easy & Gentle Lipo™ is an office-based procedure that uses Fluid Injection also known as Tumescent liposuction, a technique in which a medicated solution is injected into fatty areas before the fat is removed. Easy & Gentle Lipo™ is much less painful and has a quicker recovery time than traditional liposuction. It is performed as an outpatient procedure and is safer because it is done under local (awake) targeted anesthesia and does not require riskier general (asleep) anesthesia.
Tumescent liposuction can safely remove fat from almost all parts of the body, including the breasts, stomach, hips, flanks, bra-line, back, inner and outer thighs, buttocks, knees, calves and ankles.
The tumescent technique is one of the best options because it is one of the most effective and less risky types of liposuction available. It is a very precise and gentle technique with minimal downtime. Easy & Gentle Lipo™ is the "golden standard" of liposuction options available.
Other benefits are…
• One Time Procedure: Walk in and a few hours later walk out looking great!
• Minimal Downtime: Most Clients will feel no pain and are back to normal within 3 to 5 days. Many clients have the procedure on Friday and go back to work on Monday!
• Feel Better: Because local anesthesia is used, patients can avoid the side effects of being knocked out by general anesthesia, such as vomiting and nausea.
• Better Results: With cannulas of only 3mm in diameter, the doctor is able to target the fat tissue that needs to be removed with greater precision. Many of our clients come back and do other areas because of their great results.
• Less Scarring: No sutures or stitches are required – which leads to less scarring – due to the finer incisions than with traditional liposuction.
• Much Safer: Since general anesthesia is not involved, the potential complications are greatly reduced.
Non-Surgical Face & Neck Procedures    
Face & Neck   
With this treatment, we can focus on your neck, jaw-line, chin, cheeks, forehead, around your eyes and around the mouth to help give you a more youthful and vibrant look with no surgery and no downtime. We can also utilize this treatment on other areas like the décolleté, arms, hands, belly, buttocks and thighs.
Non-Surgical Eyelift    
Do you have droopy eyelids and don't want to go under the knife? Many of our clients have opted for the 3 Step Non-Surgical Eyelift™ instead. This is an affordable and easy alternative to surgery for most people with mild to moderate sagging of the eyelids. There is no downtime and most clients only need a handful of treatments. Call now to setup a free consultation.
Under Eye Treatment
We can help with bags under the eyes. Clients often complain that they look more tired and older than they really are, because of the way that their eyes look. We offer a non-surgical solution that we can do in 25 minutes or less with no downtime.
Double Chin Treatment
At SWAN Age Reversal Centers, we offer multiple non-surgical options to treat a fat neck, also known as a double chin. We only use the highest quality products and devices, administered by our expert staff to insure the absolute best results. We offer multiple types of stand-alone treatment options as well as combining modalities and techniques to achieve the best results.
Around the Mouth
At Swan Age Reversal Centers, we can help enhance your lips and we can substantially reduce unsightly lines around the mouth. The treatment methods that we use are super effective, easy and have no downtime! We have multiple stand-alone or combined treatments like Radio Frequency, Ultrasonic, Micro-Stamping and/or dermal fillers to achieve great results with no downtime.
Non-Surgical Body Treatments
Hands  
While signs of aging are usually noticed first on the face, the hands can also make a person look older. Like most skin damage, a lifetime of sun exposure is the primary cause for signs of aging on the hands, including brown spots, wrinkles, thin skin, prominent veins, and a boney appearance. To find out about treatments for aging hands, email or call our office.
Arms
Frustrated because you do not feel comfortable in that sleeveless dress? We understand. As we age our skin begins to lose its elasticity. This is a completely natural and normal process. Some of us develop loose skin under the arms. Some of us also develop extra fat. Others lose tone in the arm muscle. No matter how much you exercise or diet the arms tend to be a very stubborn area.
At SWAN Age Reversal Centers™, we have the know-how and technologies to treat difficult areas such as the arms. We offer multiple options to help with the arms. If needed, we can help reduce the size of the arm and/or tighten the skin to deal with crepe and loose skin. The treatment uses controlled thermal heating that penetrates the skin and creates collagen to help tighten the skin. So, no matter what your concern is the team at Swan Age Reversal Centers will have your arms looking tighter and years younger.
Thighs
Whether you are seeking to reduce the size of the thighs or want to reduce cellulite and get a smoother appearance, we at SWAN Age Reversal Centers offer multiple treatment non-surgical treatment options with no down-time.
Knees
Loose, sagging skin above the knee naturally occurs with age and can make wearing shorts or skirts embarrassing. At SWAN Age Reversal Centers, we offer cutting edge procedures to tighten the skin around the knees and/or reduce fat above the knees.
Buttocks
We offer multiple non-surgical and surgical treatment options for the buttocks. We can help tone, tighten or target fat to improve the appearance of the buttocks. Call us to setup a free consultation.
Cellulite Reduction
For many people, cellulite is a very real problem. When stubborn cellulite doesn't respond to dieting and exercise, it's all too easy to grow frustrated. We offer a number of effective and convenient options for cellulite reduction that can be performed in our comfortable facilities quickly and with no downtime.
We understand how important it is to feel good about the way your body looks. That's why our cellulite smoothing treatments are designed to produce results that will enhance your appearance and improve your confidence.
Stretch Marks
At SWAN Age Reversal Centers, we offer the very best Non-Surgical techniques to help treat stretch marks. All of our Stretch mark treatment options have no downtime and require a series of treatments.
1-800-965-6640
www.SwanCenters.com
Locations:
NAPLES – 4081 Tamiami Trail North, C-203, Naples, FL 34103
FORT MYERS – 12575 S Cleveland Avenue, Unit 5, Fort Myers, FL 33907
SARASOTA – 5250 17th Street, Ste. 106, Sarasota, FL 34235