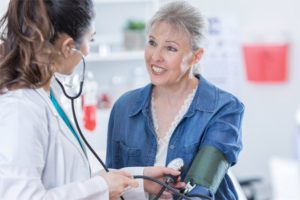 When your child, you, or a loved one has a sudden illness or injury, it can be quite worrisome; however, the emergency room is not a place that most of us want to visit. The long wait times and hefty price tag that go with it are easy to avoid because there is another option.
Urgent care clinics are an excellent alternative to the ER unless of course, there is a life-threatening situation, the Emergency room should be your first priority. Urgent Care facilities such as Bonita Community Health Center's (BCHC) Urgent Care can treat most non-life threatening injuries or illnesses.
BCHC's Urgent Care Vs. Emergency Room
So what is the difference between Urgent and Emergency? Emergencies should be considered those illnesses or injuries that pose a threat to the life or limb of the patient. Examples would be heart attacks, struggling to breathe, concussions or profuse bleeding that is uncontrollable. For these situations, you would want to call 9-1-1 or get to the nearest emergency room right away. Urgent, on the other hand, would be those illnesses or injuries that need to be treated right away, but are not life threatening. This would include sore throats, skin infections, colds and flu, sprains, ear infections, animal bites, dehydration, broken bones and much more. So when that sudden illness or injury happens, consider which type of care is right for you.
While there are many reasons to choose Urgent Care, these are the most common:
• My primary care doctor was unable to see me right away or they simply were not open.
• I have no idea how long the wait would be at the emergency room as I know they take patients by severity of illness.
• The number of bills I get every time I go to the ER.
• I just do not think my illness or injury is severe enough to go to the ER
So if you have made the decision that Urgent Care is right for you, why should you choose Bonita Community Health Centers Urgent Care over other Urgent Care's and walk-in clinics? By weighing the benefits and unique features that a comprehensive Urgent Care center like BCHC has to offer, we think that the choice is easy.
BCHC's Urgent Care Benefits
• Serving the Community for 19 years
• Open 7 days a week, M-F 7am to 7pm, Sat-Sun 8am to 4pm
• SmartLine Online Check-in lets you "Wait Your Way"
• Board Certified Caring Physicians
• Costs up to 10X less than the ER making it the lower cost alternative
• 60% of ER visits would be better served in an Urgent Care
• Medical Records available online through FollowMyHealth
• Onsite full imaging center
SmartLine Online Check-in is another unique feature that BCHC offers to allow you to "Wait Your Way". SmartLine is the new and easy way to get in line at BCHC Urgent Care from the comfort of your home, office or even on the run. Once you're in line, BCHC will send text updates to your cell phone, keeping you informed on when your turn is coming up and when to head to the Urgent Care Clinic. SmartLine gives you the freedom to continue with your day until a medical provider is available to see you. BCHC has been using the SmartLine for three years now and their waiting room during season has gone from standing room only, to having 4 to 7 patients standing by for a physician.
This saves you the dreaded waiting room delay. To use Smartline, just follow these 4 easy steps:
1.Visit bchcfl.com from a computer, cell phone, or mobile device and click "JOIN URGENT CARE LINE"
2. Answer 1 question.
3. Enter your name and cell phone number.
4. Click "Next"
Bonita Community Health Center offers urgent care, imaging services, physical therapy and surgical treatment options.
To find out more, please call (239) 949-1050, or visit bonitahealthcetner.com