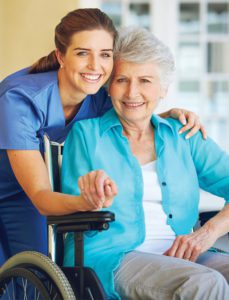 When your child, you, or a loved one has a fever, sprains an ankle, gets an ear infection or overheated, it can be quite scary, and the emergency room is not a place that most of us want to sit around waiting, or paying the hefty price tag that goes hand in hand with their expensive bills.
There is another option. Urgent care clinics are an excellent alternative to the ER unless of course, it's a life-threatening situation, which then the Emergency room should be your first priority. However, urgent care facilities can treat many injuries or illness from, broken bones, sore throats, and poison ivy rashes to tetanus shots.
Urgent Care Center of SW Florida is an elite facility that has been in the community for over ten years. It's also owned and operated by local physicians that all have ER experience. As soon as you walk in the doors, you'll notice a considerable difference than with other urgent care centers. The spa-like atmosphere is meant to relax the patient and make them feel at home and comfortable. State of the art equipment and friendly staff are also a welcomed differentiating factor.
Check-in-Express is another unique feature that Urgent Care Center of SW Florida offers. Check-in-
Express allows the patient to text the office and after a few short questions are answered, the patient will receive a text with the time of their appointment. This saves you the dreaded waiting room delay.
For Estero text 2273 to 239-330-2654
For Cape Coral text 3333 to 239-330-2654
Urgent Care Center of SW Florida has won The Best of Southwest Florida three years in a row because of their commitment and dedication to their patient's health. Their physicians and staff at the Urgent Care Center of SW Florida offer you and your family diagnostic and treatment expertise seasoned by their years of working in Lee County emergency rooms. They treat medical conditions that require prompt attention that does not pose an immediate, serious threat to your life or health, without the wait, overcrowding, and expense associated with the ER. They serve all Southwest FL communities, including Bonita Springs, Estero, Cape Coral, Pine Island, and more.
Please contact them for all of your urgent care needs!
Urgent Care Center Estero
10201 Arcos Ave. Suite 105
Estero, FL 33928
239-333-2273
Urgent Care Center Cape Coral
1708 Cape Coral Parkway, West Suite 2
Cape Coral, FL 33914
239-333-3333