By Dr. Christine Laramée, chief medical officer, UnitedHealthcare North/Central Florida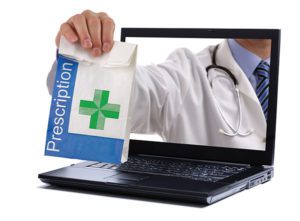 Do you know all of your options when you need medical care? Your primary care doctor should always be first on your list, as they have easy access to your medical history and know the bigger picture when it comes to you and your family's health. However, we all encounter emergency situations when seeing your primary doctor is not possible. This is why it's important for you to know your options for quick access to emergent care and how much they might cost to avoid financial surprises.
If you or someone else is in immediate danger, call 911 or your local emergency number right away. For other emergent medical needs, there are other options available such as:
Virtual Visit – If it is a minor problem that doesn't require an in-person visit, an online appointment may be the most convenient option. Colds, flu, fevers, pinkeye and sinus problems are just a few routine illnesses that can be diagnosed by a care provider using telemedicine. You don't need an appointment and in most cases have to wait only 30 minutes or less. The cost often requires a copayment or coinsurance; sometimes it may even cost less than a doctor visit.
Convenience Care Clinic – This is a good option for minor problems when you can't wait to be scheduled by your primary care doctor. Skin rash, flu shots, minor injuries and earaches can usually be treated at a convenience care clinic, where you will likely be seen by a nurse practitioner or physician assistant. You do not need an appointment, however wait times can vary. This option generally requires a copayment or coinsurance and will cost about the same as a regular doctor's visit.
Urgent Care Center – If you have a non-life threatening issue, but need quick care after hours, consider this option. Low-back pain, respiratory illnesses, stomach illnesses, infections, burns, stitches, sprains and small fractures all qualify as urgent care needs. You do not need an appointment and wait times are generally less than 30 minutes. This option requires a copayment that is often higher than a regular doctor visit.
Emergency Room – For life-threatening or certain serious illnesses or injuries, this is the best option. Problems such as chest pain, shortness of breath, severe asthma attack, major burns, severe injuries
and kidney stones qualify as an emergency. Wait times vary and may be long depending on how severe your needs are. Patients with the most urgent needs are seen first. This option usually requires a copayment, and it will be significantly higher than a regular doctor's visit.
For more tips and easy-to-understand information about where to go for care, compare your options at www.uhc.com/checkchoosego.
Dr. Christine Laramée is a board certified physician headquartered in Tampa, Fla. and chief medical officer for UnitedHealthcare Central and North Florida.