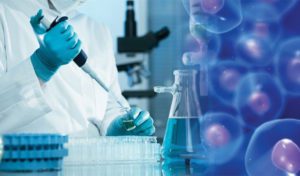 Our joints are constantly enduring wear and tear, which can cause pain, inflammation and injury to occur. Over the past several years, Regenerative Medicine has been utilizing stem cell therapy with remarkable outcomes, due to the natural and proven healing effects, anti-inflammation and immunomodulation for various orthopedic conditions.
Not all Stem Cells are Equal
Our own stem cells are not enough due to limitations, which are usually due to aging, or severe injuries; stem cells from other sources increase platelets in the blood, which travels to the injured area to increase healing more effectively. Many healthcare providers are supplying patients with inferior stem cells that do not work as well as pluripotent stem cells. The pluripotent cells come from umbilical cord donors and produce active cells that are full of nutrients, minerals, amino acids, and proteins and have the ability to reproduce and regenerate new cells throughout the body. Umbilical cord stem cells are one of the most powerful stem cells available because they have the potential to develop into any cell found in the human body.
Pluripotent stem cells can be used to treat and replenish areas of the entire body from head to toe. Stem cells work wonders in repairing and regenerating damaged tissue, and the human body completely accepts them. They offer anti-inflammatory, as well as immunomodulatory effects, which helps modulate the body's immune responses.
No embryonic tissues or tissue from aborted fetuses are ever used. The umbilical cord stem cells are obtained through aseptic recovery technique from full-term delivered babies from a healthy mother.
Regenerative Medicine is the Future of Health Care
A search of www.clinicaltrials.gov provides information on more than 4,000 clinical trials being conducted worldwide. Pluripotent A pluripotent cell has the capability of developing into various types of cells or tissues self-renewal. The cells replicate themselves every 28 hours for 65 generations, giving rise to millions of undifferentiated cells.
Advantages of Umbilical Cord Regenerative Medicine
• Regenerative Medicine is immune system privileged, so anyone can be treated.
• Regenerative Medicine supports anti-inflammatory activity, immune modulating capacity, and contain the optimum ability to stimulate regeneration.
• Regenerative Medicine can be administered multiple times in uniform dosages that contain high cells counts.
• Regenerative Medicine can be administered two ways: intra-articular (injected directly) or through an intravenous (I.V.) infusion.
In adept regenerative medicine, the stem cells are precisely injected (by a skillful practitioner) into the injured region under ultrasound-guided imaging. These stem cells immediately begin to assist in the normal healing process to regenerate tissue growth, and signal repair to the damaged area.
Area and Conditions Effectively Treated
Stem cells can treat and heal numerous disorders. Some of those include arthritic or damaged joints, ligaments and tendon injuries, chronic and acute bursitis, MCL sprain or tears, tendonitis, hand, wrist and rotator cuff tears, and plantar fasciitis to name a few.
Lifestyles Healthcare Group
Medical, Chiropractic and Rehabilitation Specialists
The Fort Myers, Florida area is known as a haven for visitors and a paradise for those who live there.  However, while sunshine alone can't correct your spine, joints and sports related injuries, an integrated medical group like Lifestyles Healthcare Group can.
Dr. Darin Stokke, founder of Lifestyles Healthcare Group, has developed a truly integrated approach to care for acute injuries and chronic degenerative conditions of the spine and joints offering non-surgical solutions to pain and degeneration.  By integrating medical, chiropractic and rehabilitation specialists together, care options are uniquely coordinated to work with the body's natural healing ability for quick recover and long term relief.   Lifestyles Healthcare Group's integrated team of healthcare professionals offer a variety of treatment options including regenerative medicine, spinal disc decompression, deep tissue laser therapy, trigger point injections, vitamin infusion therapy, PRP injections, functional rehabilitation and non-steroidal alternatives to joint injections.
Dr. Stokke took an interest in integrative medicine after suffering neck and knee injuries playing High School football.  After months of seeking a solution to the headaches and neck pain following his injury, a chance visit to a local chiropractor changed everything.  The chiropractor quickly found the cause of the issue and eliminated the headaches and neck pain with a simply spinal alignment.  Shortly after discovering the power of chiropractic care, Dr. Stokke began his education to earn his Doctorate of Chiropractic graduating in 1996 from Northwestern Health Sciences University in Minnesota.  His educational experiences offered him knowledge of holistic treatments to help people who want to stay active, remain active and pain free to enjoy the lifestyle they desire no matter what age they are.
Dr. Stokke's knee injury unfortunately resulted in surgery and, through the years progressively became more of a chronic issue finally causing him to not only stop running marathons, but to stop running altogether.  Not wanting a knee replacement, he began to look at other options to relieve the pain and heal the knee and discovered the amazing results of functional movement rehabilitation as well as the new science of regenerative medicine.  After getting stem cell injections in his knee and retraining his movement pattern through rehabilitation, not only did the pain resolve, he was able to get back to running after 5 years without any discomfort.  The amazing results offered Dr. Stokke the vision of a truly integrated approach to healthcare with a team of healthcare professionals working together to coordinate the most effective non-surgical treatment options.
As an avid sports participant for many years, Dr. Stokke understands the connection between physical activity and accomplishment.  For this reason, Dr. Stokke enjoys improving the game of the weekend warrior all the way to the professional athlete helping them all reach their goals.  He has worked with many athletes, from the little leagues all the way to the big leagues including many well-known sports figures who have benefited from chiropractic as well as regenerative medicine and stem cell therapy.  Additionally, Dr. Stokke and his integrated healthcare team assist anyone who is in need of real solutions to spine and joint degeneration, effective pain relief or simply wants to improve their physical health and well-being.
To schedule your appointment, please call 239-334-9355 or visit lifestyleschiro.com.
Lifestyles Helthcare Group
www.lifestyleschiro.com
239-334-9355
11300 Lindbergh Blvd., #110
Fort Myers, FL 33913