What makes a great assisted living place even better? Giving back to the community!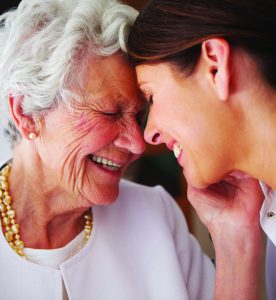 HarborChase of Sarasota has a tradition of fundraising through its Cocktail for a Cause events. On Thursday, May 4th from 6 to 8pm, the tradition continues with our Cocktails for a Cause Cinco Style! We are having a pre Cinco De Mayo fiesta to raise awareness for the Neuro Challenge Foundation for Parkinson's Disease. All proceeds from the event will be donated to the Neuro Challenge Foundation. This event is open to the public and we encourage you to all come out for an evening of fun to help raise money and awareness for a good cause! Your donation of $10 covers a specialty drink and heavy hors d'oeuvres. To RSVP please contact RSVP@neurochallenge.org or (941) 926-6413 by May 1st.
Follow us down the rabbit hole at our Mad Hatter Tea Party in June to raise money for the Alzheimer Association and the walk that takes place in November at Benderson Park. The Alzheimer Walk is a tradition we participate in, and will continue to do so for many years to come.
Giving back is part of life here at HarborChase in Sarasota, not only through our events and wonderful staff but also with our residents. Some of our residents give back by participating in our English Language Friends program. This program helps residents continue a purposeful life by helping foreign students with their English. Our residents look forward to meeting with their students every week to share stories and help them mast the English language.
We encourage all Sarasota residents who are caregivers for those with dementia to attend our Virtual Dementia Tour on Thursday, May 18th at HarborChase. This event will help you see inside the mind of those with dementia. See and feel the struggles of everyday life that someone with dementia might go through, and understand where their frustrations might arise from. The virtual dementia tour uses patented sensory tools and instructions based on research conducted by P.K. Beville, M.S., a specialist in geriatrics. A trained facilitator will guide participants outfitted with patented devices that alter your senses while you try to complete everyday tasks. This enables caregivers to experience for themselves what dementia is like. Be a better caregiver to those with dementia by learning what they go through.
For more information about any of our events, how we give back or to RSVP please call our Director of Sales, Karlie Haack at 941-468-2838.
HarborChase isn't just a beautiful place to live…it's a place to GIVE!! Give back to the community you love and live in and join us at one of our next events!
5311 Proctor Rd., Sarasota, FL 34233
941-387-9070