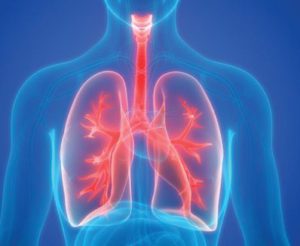 According to the American Cancer Society, lung cancer is the leading cause of cancer deaths in the United States. More people die of lung cancer in a year than from breast, prostate, colon, and pancreatic cancer combined. Lung cancer is the second most common cancer in both men and women – it ranks just behind prostate and breast cancer, respectively.
EARLY DETECTION SAVES LIVES
Although there have been some real advances in the treatment of lung cancer, the average five-year survival rate for lung cancer in the U.S. is only 16.3%, unless it is detected early. If the disease is detected early, while it is still localized within the lungs, the five-year survival rate soars to 52.6%, nearly three times greater. The bad news is that only about 15% of all lung cancer cases are diagnosed at an early stage. Why? Because often in the early stages there are no real symptoms. That is one of the reasons why regular screenings are so important – especially if you are a current smoker or if you have ever been a heavy smoker for longer than 15 to 20 years.
A study published in 2011 found that through the use of low dose spiral CT scans of the chest, lung cancer can often be detected in its early stages before it becomes incurable, or even before a patient is showing symptoms. This type of screening can detect early stage cancers that cannot be seen on traditional chest x-rays. Check with your physician to see if you could benefit from a CT lung scan.
IMPROVEMENTS IN THE TREATMENT OF
LUNG CANCER
Many advances in the treatment of lung cancer have occurred in the past decade, including the development of medications known as targeted therapies, which interfere with certain processes that cancer cells use to grow and spread, and immunotherapies, a type of targeted therapy that boosts the body's immune system to fight cancer. These drugs have given oncologists many more options in treating lung cancer and have made treatment more effective and safer for patients.
Newer immunotherapy treatments have significantly improved survival rates for some lung cancer patients.
A recent study, presented at the American Association for Cancer Research (AACR) Annual Meeting in April 2017, demonstrated that, for a small subset of patients, immunotherapy can work for a very long time.
LUNG CANCER RESEARCH INVESTIGATES MANY POSSIBILITIES
Many clinical trials are looking at newer combinations of chemotherapy drugs to determine which are the most effective. Especially important for older patients who may have other health problems, doctors are studying these combinations to discover if treatment outcomes can be further improved. Sometimes, chemotherapy is used in combination with certain targeted therapies, which has been shown to improve survival rates.
With some types of lung cancer, research has shown that receiving chemotherapy before radiation or surgery may actually be helpful. Chemotherapy may shrink the tumor, making it easier to remove it with surgery. It may also increase the effectiveness of radiation, and it can destroy hidden cancer cells at the earliest possible time.
One of the more recent areas of lung cancer research focuses on creating cancer vaccines. Cancer vaccine research involves triggering the immune system to recognize and attack cancer cells without harming normal cells. Unlike common vaccines that are used to prevent diseases such as mumps or measles, cancer vaccines are used to treat, not prevent, lung cancer. Although the research in this area is showing some promise, vaccines are only available in clinical trials at this time.
There is still much research needed to develop even more effective treatments for lung cancer; however, today more people are surviving the disease than ever before.
World-Class Cancer Treatment Close to Home
Florida Cancer Specialists & Research Institute (FCS) has put together a network of expert, board-certified physicians who bring world‐class cancer treatments to local communities, both large and small, across the state.
With nearly 100 locations, FCS is the largest independent oncology/hematology group in the United States. That status puts the practice on the leading edge of clinical trial research and gives FCS physicians access to the newest, most innovative treatments.
Florida Cancer Specialists treats patients with all types of cancer, and offers a number of services, such as an in-house specialty pharmacy, an in-house pathology lab and financial counselors at every location, that deliver the most advanced and personalized care in your local community.
Bonita Springs
9776 Bonita Beach Rd SE, Suite 201A
Bonita Springs, FL 34135
Naples – Goodlette
1100 Goodlette Road
Naples, FL 34102
Naples – Napa Ridge
6360 Pine Ridge Road,
Suite 201
Naples, FL 34119
Naples – Sierra Meadows
8350 Sierra Meadows Blvd
Naples, Fl 34114
Naples West
681 4th Ave North
Naples, Fl 34102
For more information, visit FLCancer.com