By Dr. Anne Luther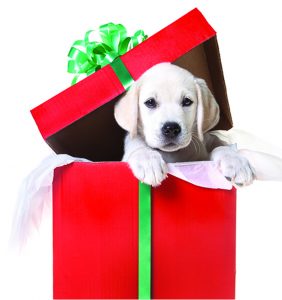 Many people wonder "what is integrative medicine?"  The integrative approach incorporates all forms of diagnosis and treatment, including holistic therapies, and conventional drugs and surgery if no safe or effective alternative exists.  Preventive medicine is an important part of any treatment plan.
Integrative Veterinary Medicine involves the lost "art of medicine" in which the veterinarian assess the totality of the patient rather than addressing just the current symptom. All aspects of the patient are examined, including diet, lifestyle, environment, previous health issues and vaccination history. The proper medical or surgical treatments and their effectiveness are evaluated as well as alternative therapies such as herbs, acupuncture, homeopathy and nutrition.  This expanded treatment program offers more options for therapy and often a better outcome.
While this approach does utilize conventional diagnostics and treatment, properly chosen non-invasive and non-pharmaceutical healing techniques plus properly chosen lifestyle changes can often effectively cure both acute and chronic illnesses.
Of course, prevention of disease is most desirable and begins at home, at an early age. After over 25 years of veterinary practice, I have found that there are several essential components that must be addressed to maximize health and minimize disease. These include:
Feed a Healthy Diet
Feeding the proper diet is the foundation upon which any pet care program begins. Just like you, your pet is what he/she eats. Most pet owners feed whatever is recommended by their veterinarians, pet store consultant, or a clever advertisement. However, many of these foods contain by-products and chemicals which are not healthy for your pet and which may pose a risk to your pet's health your pet needs to eat a healthy diet, designed to maximize his ability to fight off diseases by minimizing inflammation in the body. The best diet is a natural food, free of by-products and chemicals, and loaded with healthy protein, carbohydrates, and fats, and containing antioxidant-rich fruits and vegetables. These foods should be supplemented with healthy probiotics and enzymes to aid in a healthy immune system and good digestion.
Do Not Over Vaccinate
Current research shows that most pets do not need annual immunizations. Current recommendations are to vaccinate for core diseases such as Parvo, Distemper, and Rabies at a maximum of every 3 years.  Many veterinarians are moving towards this approach.  With the exception of the Rabies vaccine which is required by law to be given every 3 year. For other vaccines, I recommend the use of an annual blood antibody test called a titer test. This test measures your pet's antibodies and determines if and when your pet might need vaccinations. If the titer is low, your pet can be vaccinated; if the titer is normal, no vaccine is needed. This approach allows only those vaccines that are absolutely necessary to be given when needed. This is important because vaccinations can lead to a number of diseases and even death.
Dental Care
Dental disease is the most common infectious disease in pets, affecting over 85% of pets 2 years of age and older. Regular care, including brushing, is important to maintain healthy teeth and gums. Most pets need an annual cleaning at the doctor's office to remove tartar that accumulates despite regular home care. If you neglect your pet's teeth, not only will he suffer from the pain that always accompanies dental disease, but the infection from his mouth will wreak havoc with the rest of his body. Don't neglect a disease that is so easily prevented and treated.
You love your pet and want him to live forever. Following the tips in this article will help you keep him healthy, reduce veterinary visits for illness, and increase the enjoyment you share with your four-legged buddy.
However, even when the best care is provided, injuries and diseases do occur and an integrative approach to treatment is ideal. Combining the best of conventional diagnosis and treatment with alternative therapies provide the safest and most rapid recovery. At Sarasota Animal Medical Center we are trained in many alternative modalities, as well as comprehensive conventional diagnostics and treatment. We believe that providing expanded treatment options and discussing all possible therapies allows you to provide the best care for your pet.
About Us
Dr. Anne Luther graduated from the University of Tennessee College of Veterinary Medicine in 1985. After 15 years of conventional practice, she wanted to offer more to her patients, so she studied Acupuncture and Tui Na therapy at the Chi Institute, Homeopathy with Dr. Richard Pitcairn, Chinese Herbal Medicine with Dr. Steve Marsden, and Western Herbal Medicine through the College of Integrative Veterinary Therapies.
Sarena von der Heyde, DVM, CVA
Dr. Sarena received her Doctorate of Veterinary Medicine from the University of Georgia, following her dream to become an animal healer and integrative veterinarian. She has completed advanced training in Veterinary Traditional Chinese Medicine through the Chi Institute, which is world renowned for the quality and rigors of its studies and high standards of its graduates. I addition, she has studied many aspects of holistic medicine including Acupuncture, Chinese Herbs, Food Therapy, Tui Na, Bowen Therapy, Healing Touch, Homeopathy, Homotoxicology, Tension Release, and Western Herbal Medicine.
Sarasota Animal Medical Center
941-954-4771
www.saraotaanimalmedical.com