By Dr. TaNika Rae-Ann Harlis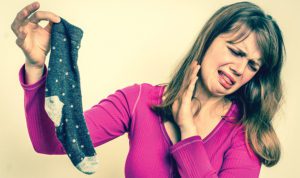 These are just some of the many random questions I get asked on a day to day basis regarding my profession; some are offensive, but some are downright hysterical! There are many misconceptions regarding the field of Podiatric Medicine and Surgery, our education, and the services we provide. In this short article, I hope to answer some of those questions, and provide a better understanding of what a Podiatric Physician and Surgeon truly is. My name is Dr. TaNika Rae-Ann Harlis, and I am a licensed Podiatric Physician and Foot and Ankle Surgeon.
First things, first. "What is a podiatrist?" Podiatric Physicians and Surgeons are medical professionals that specialize in the foot, ankle, and lower leg. The scope of practice varies from state to state, some even incorporating the hand. In Florida, our scope dictates that we can treat anything up to the knee, and soft tissue up to the hip. That constitutes an extremely wide range of pathology that we treat from day to day. So, whether it is a fracture requiring surgical intervention, a diabetic foot infection, a congenital abnormality, or a nail problem; we treat it all!
At our practice, the Foot and Ankle Centers of Charlotte County, we have adopted a whole body approach to our patients with the mindset that the foot is attached to the rest of the body, and take the entire medical spectrum into account when treating them. Podiatrists are  often the first providers to diagnose systemic diseases such as diabetes, hypertension, and Parkinson's, as well as various neuromuscular diseases.
"So, how do you become a podiatrist?".  Much like our osteopathic and allopathic counterparts, becoming a Podiatric Physician is a long road. It involves 4 years of undergraduate education, 4 years of post-graduate medical education at an accredited school of Podiatric Medicine, a minimum of 3 years of residency training in surgery, and optional fellowships thereafter. All in all, there is an approximately 11 year minimum commitment to your education, notwithstanding the constant recertification and Continued Medical Education requirements.
"OK, I get it. But WHY FEET?" Well, I can't speak for every foot specialist out there, but I personally love my profession for many different reasons. For one, I enjoy interacting with people, and being an advocate for my patients. I also find it refreshing to have variety throughout my day, where often times, no two foot problems are the same. Lastly, I love surgery and working with my hands. So no, I do not have a foot fetish.
As you can see, as with any physician, being a podiatrist is no different. It requires a lifetime of dedication and commitment to your profession, your education, and your patients. It is a truly rewarding field, and I am so proud to be apart of it!
Dr. TaNika Rae-Ann Harlis
Dr. TaNika Rae-Ann Harlis is a Podiatry Specialist in Punta Gorda, Florida. She graduated with honors from Barry University School Podiatric Medicine in 2015. Having more than 3 years of diverse experiences, especially in PODIATRY, Dr. Tanika Rae-Ann Harlis affiliates with no hospital, and cooperates with other doctors and specialists without joining any medical groups. Call Dr. TaNika Rae-Ann Harlis on phone number (941) 639-0025 for more information and advice or to book an appointment.
FOOT AN ANKLE CENTERS OF CHARLOTTE COUNTY
352 Milus Street, Punta Gorda, FL 33950
3406 Tamiami Trail, Suite 1, Port Charlotte, FL 33952
941-639-0025 | www.ccfootcare.com