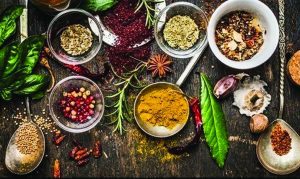 According to the CDC, Florida is one of the states with the highest records of influenza infections. This year, the flu has affected young and old alike and caused unprecedented amounts of hospitalizations and deaths. Adults 65 and over are more susceptible to the dangers of the flu, as their symptoms can quickly exacerbate into pneumonia or other disease states. However, the immune systems of all ages are struggling to stave off this year's treacherous flu epidemic.
In regards to keeping yourself healthy any time of the year, it's essential to plan ahead, as there are ways to prevent viruses, cold, infections, and the flu. If you or a loved one becomes infected with the virus, there are antiviral homeopathic remedies that help limit the length and severity of the flu.
NATURAL PREVENTION IS KEY
Elderberry
Elderberry has been used to fight infections and viruses for thousands of years. Because of its immune-modulating and antioxidant properties, Black Elderberry is able to work at the cellular level and provide deep support for overall immune health.(1)
Black elderberry has antioxidant properties that specifically support and maintain proper mucous membranes and protects the upper respiratory system. It can be used daily as an immune booster, or it can be taken in higher doses at the onset of a virus, like the flu to lessen the effects and promote healing.
Olive Leaf
The olive tree produces a molecule called oleuropein. This substance is found in the fruit, the oil, and the leaves. When it's extracted directly from the leaves, you're left with a potent antioxidant that is known for its oxidative and antioxidant effects. It is said to have five times more antioxidant power than Vitamin C. Olive leaf boasts a phytochemical component that is responsible for the immune boosting power of the extract.
Oscillococcinum
A French physician, Joseph Roy, discovered Oscillococcinum in the early 1900's when he was searching for a cure for the Spanish flu. According to Boiron, the primary manufacturer of Oscillococcinum, a diluted homeopathic substance, they state that their product temporarily relieves flu-like symptoms such as body aches, headache, fever, chills, and fatigue.
There are so many other well researched immune strengtheners to help keep us healthy like vitamin C, oregano oil, lemon balm, and astragalus. When you decide to add supplements to your diet, it's imperative to seek out the highest-quality brands and discuss with an expert in nutrition. For Goodness Sakes Organic Market owner, Joe Wallen, a certified nutritionist, licensed by the state of Florida, opened Sakes Market in 1984. For Goodness Sakes main priority is meeting your nutrition needs and educating the community. With an incredibly well-educated staff, they provide an affordable approach to staying fit for a long and healthy life.
OUR NEW LOCATION:
Naples – 239-353-7778
13040 Livingston Road
Naples FL 34105
fgsorganicmarkets.com
For Goodness Sake-Naples has been in business for your health since 1984.
Our current store is located in the Marquesa Plaza,
13040 Livingston Rd. #19 in Naples
(on the corner of Livingston Rd. and Pine Ridge)
We specialize in Health and Fitness Remedies, with a large selection of Body Care and Natural Cosmetics, Organic and Gluten Free Groceries, including, Produce, Meat, Organic Wines and Dairy Products.