By Ashley Carlson, DPT, ATC, MTC, OP Coordinator  Life Care Center of Estero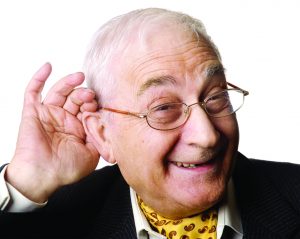 Here at Life Care Center of Estero we want to recognize all speech language pathologists (SLPs) by celebrating better hearing and speech month. Speech language pathologists diagnose and treat a multitude of issues including swallowing difficulties, voice disorders, lip and facial weakness, clarity of speech and cognition (including memory, logical thinking/reasoning and problem solving).
SLPs treat people of all ages from infant to elderly. They treat a great deal of speech and language disorders including the following: articulation disorders, fluency disorders, eating disorders, receptive and expressive communication disorders, and complications from surgery (ex: throat and mouth surgery).
One of the main concerns and difficulties we see here at Life Care Center of Estero, in the elderly population, are swallowing disorders also called dysphagia. Dysphagia can occur in several different stages:
• Oral phase: occurs when chewing and moving food or liquid into throat
• Pharyngeal phase: starts the swallow reflex, squeezing food/drinks down the throat and closing the airway to prevent choking or any food/drink from entering the airway (called aspiration).
• Esophageal Phase: relaxes and tightens the openings at the top and bottom of the esophagus (the feeding tube in the throat) and squeezes food/drinks into the stomach through the esophagus.
Speech-Language pathologists specialize in swallowing disorders and use a variety of treatment methods to treat dysphagia. Some treatment methods may include specific exercises, positioning, and recommendations of specific food/liquids that may be easier to swallow. If you feel you or someone you know would benefit from speech therapy we would be happy to assist you. We are grateful for all the amazing work and amazing impact our speech language pathologists have in our community. Please take time this month to thank them for all they do! Happy better speech and Hearing Month!!!
We here at Life Care of Estero are here to improve the health of the community for which we serve. As part of this vision, we provide a team of highly skilled Physical, Occupational and Speech Therapists and the latest in cutting edge rehabilitation technology such as the AlterG anti-gravity treadmill and the Biodex balance system to help you regain your independence and facilitate you reaching your personalized goals. Please call our outpatient rehabilitation department at (239) 495-4046 if you have any questions or think we can help you maintain your functional independence.
References:
American Speech-Language-Hearing Association, "Swallowing Disorders (dysphagia) in Adults". www.asha.org.
"What is Speech Therapy?" Candice Evans, www.specialneeds.com/activities/general-special-needs/what-speech-therapy
239.495.4000 | 3850 Williams Rd. | Estero, FL 33928 | www.lifecarecenterofestero.com