By William Bambrick, The Springs at South Biscayne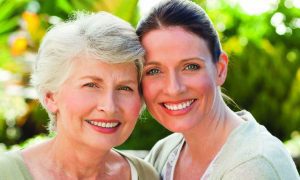 There's no denying that as you age, social interactions can decline. If you're not heading to an office or getting out and about each day, you may be missing out on important social interaction that keeps you sharp, healthy, and maybe even wards off looming medical risks or dementia.
Research has proven the many benefits that social interaction offers older adults. Staying socially engaged and maintaining interpersonal relationships can help you sustain good physical and emotional health, and cognitive function. By continuing close friendships and finding ways to interact socially helps people—
especially older adults—to live longer than those who are isolated. Relationships and social interactions can even help protect against illness by boosting your immune system.
There are far too many benefits of being in community with other people than can be listed, but a short list includes reduction in the risk of cardiovascular problems, some cancers, osteoporosis, rheumatoid arthritis, Alzheimer's disease, high blood pressure and depression. It helps keep your brain from getting rusty, but it's most effective when coupled with an overall healthy lifestyle, including a nutritious diet and physical activity. So rather than shedding family, friends and hobbies as you age—which can hurt our mental and physical health—why not find a senior living community designed to facilitate social connections?
If you've taken a cruise before, you'll definitely understand the cruise ship-like concept where there's an epicenter layout. Senior living is like that—designed to enable interaction and create environments that inspire exploration of common interests, and synergies amongst the residents and their families. Whether it's a cooking class, a game of billiards or Wii tournament, a watercolor class or just the stimulating sights, sounds and tastes this central hub will evoke, the social engagement is a proven factor to successful and healthful aging. Every day should encompass a renewed focus on allowing residents to remember the life they have been blessed with as well as the life they are living today.
At the core of any great senior living community is the enriching wellness programming, as found at The Springs at South Biscayne in North Port, Florida. Their exclusive, innovative wellness programming, Masterful Moments™, is designed to help seniors engage in and shape their community's culture and personality through individual experiences and preferences. With a robust calendar of diverse activities, this environment promotes all aspects of healthy aging—physically, intellectually, socially and spiritually.
Regardless of your age and ability, find ways to stay young at heart, stimulated, and out and about in your community because a healthy, fun social life doesn't need to end at the retirement threshold.
The Springs at South Biscayne is an exceptional assisted living, memory support and short-term respite care community located in North Port, Florida. What sets this community apart from the other assisted living, memory support and short-term respite care communities in the area? That's easy. Residents enjoy the convenience of all-day dining, a holistic wellness program, and customized, on-site health services 24 hours a day, 7 days a week. Plus, the financial flexibility and peace of mind that comes from all-inclusive rates, no entry fees and a month-to-month rental structure. To learn more about the lifestyle at The Springs, visit www.TheSpringsAtSouthBiscayne.com.