By Steven J. Gibbs, Esq.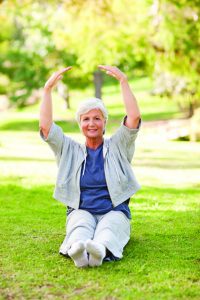 We often do not see things as symbiotic, interdependent, or synergistic. Rather, we tend to put things into separate broad categories so life becomes easier to understand. In the world of estate planning, this tendency can result in poor planning. For example, it is easy for people to think about Florida asset protection as separate from Florida estate planning, as separate from Florida elder law or Medicaid planning in Florida.
As a result, when folks seek estate planning, they often are only thinking about getting some basic estate documents such as a "last will & testament" or a "durable power of attorney", and they may not be thinking about preserving assets from exposure to lawsuits or the ramifications of Medicaid if the need for long term medical assistance arises.
Taking Care of Estate Planning Essentials First
Putting together the basic estate planning documents is a first step.
The three critical Florida estate planning documents that work together are the Florida last will & testament, the durable power of attorney in Florida and the Florida advance medical directive and the life events are death, disability and incapacity.
Of course this approach is a simplification and yet it is a good start for anyone seeking to understand estate planning. From here we add the possibility of using a Florida revocable living trust for probate avoidance planning in Florida.
Essentially, if all assets are titled in a revocable living trust, then the need for probate may be eliminated and the successor trustee can "step in" to care for beneficiaries (you are "grantor" and the initial beneficiary) who are disabled or incapacitated and this is a better scenario than simply relying on the power of attorney or medical directive because the successor trustee has a "fiduciary duty" to you as the beneficiary.
5 Elder Law Asset Protection Tips in Florida
All of the above interrelates to elder law asset protection a/k/a pre-Medicaid planning. This area is often easiest for estate planners to miss because it is less obvious and frankly the techniques are lesser known and practiced within the profession. Here are 5 common approaches to an elder law asset protection plan in Florida.
1. Transfer of Assets Between Spouses and Refusal of Support
Elder law asset protection may involve transferring assets away from the estate owner or between spouses. The benefit of transferring assets between spouses is that there is no look back period or penalties for doing so in Florida. So, if one spouse needs to get qualified for Medicaid in Florida, all assets can be transferred to the well spouse. Keep in mind that the well spouse still as a limit of non-exempt assets that he or she can keep and this is about $122,000 in assets. However, if a spouse elects to refuse support, it is currently possible to allow them to keep much more. This is an approach that requires the assistance of a skilled elder law attorney and is most likely to be successful where second marriages and children from prior marriages are concerned.
2. Using Irrevocable Income Only Trusts or Other Irrevocable Trusts
Irrevocable income only trusts are another effective way to transfer assets while reserving some very limited rights to the estate holder. In Florida, like other non-spousal transfers, a transfer to any irrevocable trust is subject to a 60 month look back and Medicaid penalties can result for any transfers inside of this 60 month period prior to applying for Florida Medicaid benefits.
3. Using Special Needs Trusts
For folks under age 65 and on SSI (need based) disability, Florida special needs trusts are a common way to preserve assets while maintaining qualification for benefits. For folks over age 65, Medicaid applies to these same benefits and "pooled" special needs trusts are the often the option of choice for protecting certain assets while maintaining qualification for Medicaid. Importantly, there is a repayment provision on these trusts, so it may be important to exhaust other options before choosing this one. However, it becomes a viable solution when waiting beyond the lookback period is not an option and other solutions such as paying down a homestead OR using a personal care agreement is not realistic.
4. Using Personal Care Agreements
Using a personal care agreement (a/k/a personal service contract) can be an option where a family member is providing regular care beyond what is being covered by Medicaid. This is a way to allocate assets to pay the caregiver, thereby avoiding having to spend down the assets to qualify for Medicaid. The care of course must be legitimate and the amount is taxable income to the caregiver.
5. Using Florida Homestead
Another great elder law asset protection option in Florida is to use funds that otherwise would need to be "spent down" and allocate them toward paying down mortgages and improving Florida homestead property. This is a common and solid option because the homestead is considered an exempt asset under the Florida Medicaid rules, meaning that its value doesn't count when applying for Medicaid.
Is the symbiotic interdependent relationship between these different areas of estate planning beginning to unfold yet? I hope so, because this "synergy" is critical to your creating a complete estate plan for yourself and loved ones.
Steven J. Gibbs is a trust and estate planning attorney who provides complete Estate Planning, Trust Planning, Business Planning, Asset Protection, Elder and Medicaid Planning, Real Estate, Probate and Trust Administration legal services in Florida and California. Steve's main offices are located in Fort Myers, Florida, and San Juan Capistrano, California. Estate planning legal services are provided statewide in these locations.
The Gibbs Law Office was founded by Steven Gibbs in January 2009 upon the commitment to provide client-centered legal services.
Steven Gibbs founded the Gibbs Law Office in January 2009, committed to providing client-centered legal services.
Steve as he would rather be called, is not your typical attorney. If you appreciate the staunch egotistical mannerism of most firms, you will be delighted with Steve's unpretentious approach to educating and then assisting his client. Instead of giving you his complacent and lofty ideas, he would rather pursue your expectations with professional conversation about resolving your concerns under the Law. It's your life and it's his job to make your legal expectations come true while using years of his guidance and knowledge.
Steve was admitted to the Minnesota Bar in 1999, the Florida Bar in 2007 and was admitted to the California State Bar in 2014.
Along his career path, he was an associate attorney for an insurance defense law firm; an in-house real estate negotiator for Target Corporation; and corporate counsel for Civix, LLC and Vice President for North American Properties where he was responsible for various real estate transactions, including legal issues and negotiating unresolved business issues. Prior to opening Gibbs Law Office, PLLC, he was an associate with the firm of Roberts & Engvalson, P.A. where he gained his knowledge of trusts, estate planing and Wills. He opened his own firm in 2008 and now focuses on laws that will enrich the needs of his clients throughout their lives and those of their children. The firm has developed a practice dealing only with Trusts and Estate Planning, Wills, Medicaid Planning, Elder Law, Real Estate, Business Law and Probate.
Quoting from Steve "I decided to practice in areas that families will need as they progress down life's path. To help them with a solid foundation that will carry them throughout there lives is a rewarding experience for me and my staff."
GIBBS LAW OFFICE
Steven J. Gibbs, Esq.
239-415-7495