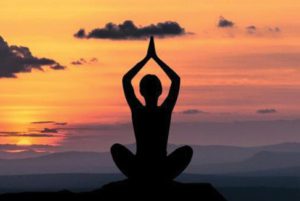 As responsibilities can range from occasional help with errands or finances to 24/7 hands-on care, the holiday extras can easily overfill a caregiver's plate.
The challenges you will face in caregiving depend on your loved one's level of function and the resources available. Even after your loved one moves into a more supportive living environment, such as assisted living or memory care, there's still a sense of always being "on call" as a family caregiver.
During the hectic holiday season a full calendar of activities and expectations can oftentimes lead to increased stress levels. Caregivers are especially at high risk of overload during the holidays while balancing self-care along with the role of family caregiver.
Here are some tips to ease the stress of family caregiving when your loved one doesn't live with you.
• Expect the unexpected. Know you might receive phone calls at all hours when your loved one is lonely, disoriented, upset or has an "urgent" need. Be forewarned: The community will be calling in the middle of the night if your loved one has a fall and needs emergency care. Set up distinctive ringtones so you can immediately identify who is calling when your work, fun or sleep gets interrupted.
• Alert your employer. Let your boss know about your aging loved one and your supportive role. Your workplace may be willing to adjust your work schedule. Some employers have employee assistance programs that can help you identify available resources. These might include support groups for you or companion care for your loved one.
• Allocate time for absences from work. Reserve some of your paid-off time for your loved one's medical appointments and other needs. However, make sure to enjoy some time just for yourself. Taking a break from work and caregiving is time well-spent.
• Share the load. Ask your siblings, your spouse, your loved one's friends or former neighbors for help. Maybe they can run an errand, complete a chore or simply drop by for a visit. Be specific in your requests; people are more likely to say yes when they understand the task. Involving others lightens your responsibilities and provides opportunities for your loved one to socialize with others.
CarePatrol's senior advisors salute family caregivers for their dedication and commitment. Having the right living situation for aging loved ones can promote senior safety and relieve family stress. When you need help finding the best possible living spaces for older adults, you can count on CarePatrol.
Don't let the stressors of family caregiving make for unhappy holidays…we can be there to help you prepare!
Even during these busy holidays, CarePatrol is ready should the need arise for senior care expertise and support. Whether your joyous family gathering has identified some gaps in your loved one's care or safety needs or your family is eager to be educated together while gathered, we are prepared to be by your side all the way. CarePatrol has spent thousands of hours researching eldercare and care providers within the extensive list of options here in Sarasota County and Lakewood Ranch. Our goal is to exceed your expectations when it comes to educating you on the various care options including Independent Living, Assisted Living, Memory care, and In-Home Care at No-Cost! Our senior care advisors identify communities based on your individual thoughts and concerns related to care needs, lifestyle preferences and financial considerations.
At CarePatrol, we look forward to serving you and your loved ones during this Blessed Holiday Season and Always!
Call us Today at 941-237-0846
Sarasota.CarePatrol.com