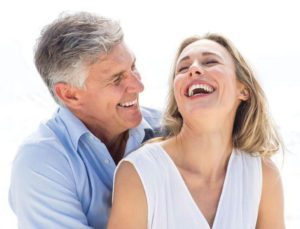 Although it can be an uncomfortable topic for men, erectile dysfunction is extremely common. This is especially true for men ages 40-70 years of age. The most prevalent cause of the disorder is vascular disease, which leads to narrowing of the arteries and decreased blood flow. Additional factors can contribute to erectile dysfunction. Among those are, diabetes, heart disease, high cholesterol, physiological effects and prostate cancer.
It's important to see a medical professional if you are experiencing difficulty in getting and maintaining an erection. It's not just about your sexual health; it's about your entire body and deciphering the reason that you are experiencing these issues.
Once your overall health is evaluated, treating the symptoms of erectile dysfunction may vary depending on your specific circumstances. Listed below are the most common treatment options available:
• Medications
• Vacuum Pump
• Penile Injections
• Inflatable Penile Implants
Medications involve prescriptions that are designed to increase blood flow to the penis, and also to help relax the muscles and arterial lining.
Vacuum Pump – The vacuum pump is an external device that is designed to encourage blood function and flow to the penis. This therapy has a 90% success rate.
Penile Injections is an FDA approved medication that produces safe erections that are controlled by the patient. The patients learn how to inject themselves, which dilates the arteries in the penis and allows blood to flow into the area. This is a proven and effective treatment option for many men.
Inflatable Penile Implants have been around since 1973 and are very reliable. It is completely controlled by the individual, and the erection is immediate, allowing for spontaneous sexual activity. A saline fluid filled device is implanted into the body.
This device contains tiny penile tubes, a pump, and a reservoir. The pump is in the scrotum and palpable at the patient's discretion.
Why Choose Gulf Coast Urology?
Gulf Coast Urology – A Division of 21st Century Oncology – is a fully integrated, breakthrough urological care facility. Their patients are able to visit their neighborhood physician and also obtain streamlined access to pathology, laboratory, radiation and imaging services. By having these services readily available, They can more effectively manage their patient's health care as a whole, while ensuring they receive the highest standard of quality.
The board-certified physicians and clinical staff are experts in the latest advances in urological care and are leaders in bringing new technology and treatment options to our community. They treat all urologic diseases and conditions, including enlargement of the prostate causing lower urinary tract symptoms, prostate cancer screenings and treatments, urinary incontinence, changes in voiding habits, overactive bladder, painful urination, excessive nighttime urination disrupting sleep cycle, urinary tract infections, blood in the urine, elevated PSA, kidney and bladder stones, sexual dysfunction including impotence, vasectomy and cancers of the kidney, bladder, ureter, testicles and more.
To find out more about erectile dysfunction treatment, or to schedule your urology appointment today, please call (941) 625-1550.
ANDREW K. WEITZEL, D.O., FACOS
Dr. Weitzel received his degree from Michigan State University College of Osteopathic Medicine, completed his internship and general surgery residency in Michigan and his Urology residency at University of Medicine & Dentistry of New Jersey. He is board certified and a fellow of the American College of Osteopathic Surgeons. Dr. Weitzel has been proudly practicing in Port Charlotte, Florida since 2006.
Dr. Weitzel is affiliated with multiple hospitals in the area, including Fawcett Hospital, Englewood Hospital, and Bayfront Health Park (Port Charlotte and Punta Gorda). He is also affiliated with Gulf Point Surgery Center.
Dr. Weitzel's areas of special interest are urologic oncology, kidney stone disease, prostatic hypertrophy, voiding dysfunction and urinary incontinence.
Dr. Weitzel has been chosen for the Choice Awards yearly since 2009. He sees patients at both Port Charlotte and Englewood offices.
GULF COAST UROLOGY
21260 Olean Boulevard
Suite 202A
Port Charlotte FL 33952
941-625-1550
www.gcurology21c.com