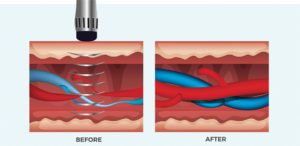 No longer are Viagra, penile vacuum pumps, or implants the only option for men suffering from erectile dysfunction. For men between the ages of 45 to 75, erectile dysfunction is extremely common. Some causes of the disorder are vascular disease, which leads to narrowing of the arteries and decreased blood flow, diabetes, heart disease, high cholesterol, physiological effects, and prostate cancer. It's important to see a medical professional if you are experiencing difficulty in getting and maintaining an erection.
The standard treatments for erectile dysfunction are prescription medications that cause an erection for a limited amount of time. However, there is a better way than the standard of care that actually treats and cures the underlying cause of erectile dysfunction at its core.
Stem Cells
American Regenerative Medicine uses stem cells from your own blood that will be spun down into rich plasma that is re-injected into the body to heal and regenerate erectile tissue and arterial function. Stem cell therapy is non-invasive, meaning you do not have to undergo a surgical procedure or anesthesia. Since stem cells are part of your own body and not from a foreign donor, your body does not reject them. No prescriptions, no medications with adverse effects, just your own bodies stimulating cells have helped countless men restore their sexual health. After only a few treatments, most men are able to generate and maintain an erection naturally.
Shockwave Treatment
If you have ED with arterial disruptions and degeneration, an advanced treatment method can restore the health of your arteries. This procedure can be coupled with stem cell therapy for an enhanced rapid recovery, or it can be used alone. Arterial factors that contribute to ED are diabetes, high cholesterol, high blood pressure, smoking, and kidney disorders.
The shockwave, also known as acoustic wave pressure is a groundbreaking, non-invasive procedure that rebuilds and restores the breakdown of vascular and tissue health that causes ED. This FDA cleared; scientifically proven technology enhances blood circulation and stimulates tissue regeneration, which creates new blood vessels in the treated areas. The Shockwave targets arterial conditions by increasing vascularization and microcirculation. Traditional treatments for ED, such as pills lose effectiveness over time and have to be used every time a man wants to engage in sexual activity. The shockwave treatment is long-lasting and regenerative. With just a few procedures over a short period of time, provides remarkable results that can last several months to years. The Shockwave treatment has enabled numerous men to have spontaneity and freedom from medications.
When you want natural therapeutic methods combined with medical science look no further than American Regenerative Medicine. Dr. Livermore's highly sought-after treatment is due to her patient-centric philosophy. Her patient testimonials and results speak for themselves. What can be better than the achieved outcomes of the results and goals you wanted in your health and in your appearance? The fact that Stem cell therapy and the shockwave treatment have zero downtime should encourage you to take the next step in your efforts, by calling Dr. Livermore today.treatment have zero downtime should encourage you to take the next step in your efforts, by calling Dr. Livermore today.
Dr. Jeanine Livermore, N.D.
Dr. Jeanine Livermore has been in health care since 1990. She has extensive experience in Anti-Aging and Regenerative Medicine. These therapies
include: Infrared and near infrared laser therapies, PEMF (Pulsed Electromagnetic Field) therapy and others, especially as they apply to Stem cell and Regenerative therapies. Her extensive experience combines the most advanced nutritional protocols with Stem Cell Therapies.
To find out more about their procedures and expertise, please call 239-900-1742 for an appointment, or visit them online at americanregenmed.com