Nicolas Perez, M.D. – Korunda Pain Management Center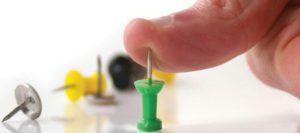 November is Diabetic Awareness Month. Roughly, 29 million Americans have diabetes. Many of these cases are undiagnosed, but for those individuals that struggle with the disease, symptoms of diabetic neuropathy can be debilitating.
Diabetic neuropathy is a progressive disease that affects nearly 200,000 new patients per year. Understanding the disease state is complex, but in short, having high blood sugar levels, along with poor blood flow, damages the nerves throughout the body. This damage generally affects the long peripheral nerves that feed sensations to the legs, feet, and toes from the spinal cord, through communication with the brain. If your condition has progressed, you may feel nerve damage sensations in your upper extremities as well.
Peripheral Neuropathy Symptoms
• Numbness
• Tingling
• Burning sensations
• Painful aching
• Balance issues
• Muscle cramps
• Feelings of stiffness
Once the peripheral nerves are damaged, there is no cure. Along with medications and drug therapies, there are proven methods to lessen the symptoms of peripheral diabetic neuropathy. Alternative treatment options such as physical rehabilitation can help decrease pain, drug dependency, and improve quality of life.
Treating the underlying cause of diabetic neuropathy is essential. Having a comprehensive evaluation to define your level of nerve damage, the source of the nerves involved, and the ancillary indications, are all critical steps to your particular outcome. A pain management expert will walk you through the best treatment options available.
Korunda Pain Management Center is a state of the art facility that specializes in the treatment of acute and chronic pain management. They provide the utmost quality care for patients and provide for their pain management needs.
Korunda Pain Services
• Physical Therapy
• Epidural Injections
• Facet Joint Injections
• Radiofrequency Ablations
• Spinal Cord Stimulation
• Trigger Point Injections and Joint Injections
• Medication Management
Physical Therapy
Manual stretching and exercise have proven highly effective in controlling pain for many patients.
Epidural Injections
Herniated discs, inflammation, and impinged nerves are often the cause of back and neck pain. Epidural injections reduce the inflammation and decrease pain.
Facet Joint Injections
To block pain, anesthetic is injected into the lumbar, thoracic or cervical areas of concern.
Radiofrequency Ablations
Once the damaged nerve(s) are determined, a small-ablated lesion is created through the controlled heating of the probe through medium-frequency alternating current. This will alleviate the pain signals to the brain, allowing the patient to be virtually pain-free. The entire procedure takes approximately 30-90 minutes, and patients can resume normal activities within a short period of time.
Radiofrequency ablation (RFA) is able to treat other areas of the body as well. It is commonly used for headaches, facial pain, complex regional pain syndrome, peripheral neuropathies, trigeminal neuralgia, disc denervation, stroke-related pain, and neck pain.
Spinal Cord Stimulation
Spinal cord stimulation (SCS) is FDA approved and has been around for decades. Moreover, it has a highly proven success rate. Over the past few years, much advancement has been made to the device, making it smaller, more precise and compatible with MRI imaging. Spinal cord stimulation is a neurostimulation. It effectively redirects the pain messages, so that they do not reach the brain. This occurs through gentle yet effective electrical pulses.
A unique feature of this type of neurostimulation treatment is that it's not something that a patient must commit to right away. In fact, there is a trial period for the SCS device. During this time, the physician and the patient can easily decide whether or not this is a successful therapy that should be implanted for long-term treatment. The trial period is typically one to two weeks, and that is usually ample time to make the correct decision for the patient's specific needs. The implementation itself can be done under general anesthesia, or in some cases with "twilight" anesthesia, where the patient is minimally under sedation. Depending on the specifics of the patient's health and general wellbeing, it's usually performed in an outpatient facility.
Trigger Point Injections
For muscular knots and inflammation, trigger point injections, which are typically anesthetic medication, are injected into the affected area to relieve pain.
Medication Management
Whether your pain can be managed by NSAID's, topical analgesics, or signal blocking drugs, can be determined by your progress and your physician's suggestions.
At Korunda Pain Management Center, their goal is to strive to deliver the highest quality of comprehensive care for those who are suffering from acute and chronic pain. They have many alternatives to help you with your personalized pain management needs. Please visit their website at www.korundapmc.com or call them at (239) 591-2803.
Korunda Pain Management Center
14131 Metropolis Ave. Ste 103
Ft. Myers, FL 33912
239-591-2803 | www.korundaPMC.com