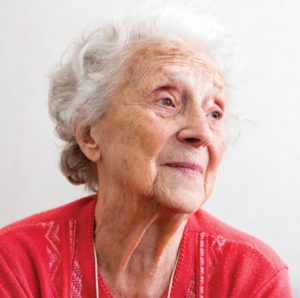 Nearly 5.2 million Americans have dementia, and that number is expected to triple by 2050. Experts estimate that a dementia diagnosis will affect close to 15 million people by mid-century.
Forgetfulness, agitation, and frustration, social withdraw, and difficulty with daily tasks, are all symptoms of Dementia. Alzheimer's is the most progressive form of dementia. Communication within the brain is severely disrupted as areas become unattached, and blocked. Dementia incessantly injures the brain in the area that controls memory, problem solving and speech.
Understanding Dementia
If you have a friend or loved one that has the disorder, you may have noticed that they have changed in many ways. It's not uncommon for a friend to visit and be completely taken aback, as they see personality changes, physical changes, and emptiness. These changes can be devastating. Many people don't understand that their loved one simply cannot remember facts, no matter how hard they try to convince them. "Don't you remember?" is often unfairly shouted at patients with dementia and the simple answer is, no they don't remember, and no matter how many times you might try to explain it, that part of the brain may be completely "shut off." Dementia patients need everyone around them to have patience and understanding. It's as if someone stole their mind and it can be very frustrating for them.
What are the Risk Factors & Causes
of Dementia?
For years, medical professionals and researchers have been trying to find the exact cause of dementia. The main hallmarks of the disease are attributed to amyloid plaques, cerebral amyloid angiopathy, and neurofibrillary tangles. While these pathological markers are evident in many individuals with dementia, they are not always present in all; consequently, they cannot entirely account for the umbrella of cognitive disorders.
What are the Symptoms?
The signs and symptoms of dementia are different throughout the various stages of the disease, but common indicators are as follows:
• Forgetfulness, especially short-term memory
• Change in personality
• Agitation/Frustration
• Difficulty with daily tasks
• Social withdraw
• Aphasia (speech disorders)
• Sundowning (confusion and sleeplessness in the evening)
What are the Treatment Options?
Some medications can slow the progression of the disease, but these are unfortunately not a curative treatment method. However, we do know that following helps patients stave off the disorder:
• Dietary guidance
• Physical activity
• Cognitive training and socialization
• Intensive monitoring and management of
metabolic and vascular risk factors
If caught early, this progressive disease can be delayed through specifically advanced treatment options like diet, exercise and refining memory skills. Physicians and other professionally trained practitioners are essential in putting the pieces back together. Memory facilities are also a critical component of patient care.
The Crossings at Hancock Creek is an assisted living and memory care community that has offered a variety of services at many different levels of assistance since 2016. Their community preserves the patients' lifestyles and dignity with innovative care. They provide social and recreational programs and much more.
The Crossings at Hancock Creek offers medication management, on-site pharmacy service, quality care plans administered by a licensed nurse and a 24-hour personal care staff to ensure premier care for every patient. They also provide physical, occupational and speech therapy through several agencies. They have the compassion, experience, expertise, skills, and programs to provide the quality care that results in the best possible quality of life.
Please give them a call at (239) 217-5900 to schedule a tour to see for yourself just what makes The Crossings at Hancock Creek so special.
The Crossings at Hancock Creek
3501 Hancock Bridge Parkway
Fort Myers, Florida 33903
239-217-5900
saberhealth.com