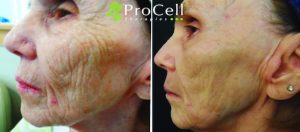 Swan Centers is comprised of two distinct and different companies; The first is Swan Age Reversal Centers, which offers Non-Surgical Treatments and the second is Swan Plastic Surgery Centers, which offers Cosmetic Surgery Procedures.  With these two options, it allows you the opportunity to have a wide array of choices for all of your Aesthetic and Cosmetic needs, all under one roof.
Whether you are interested in Non-Surgical procedures like dermal fillers, anti-aging skin treatments, skin tightening, wrinkle reduction, targeted fat reduction, cellulite smoothing, female rejuvenation or are looking for Surgical Procedures like breast enhancement, tummy tuck, liposuction, and facelift, Swan Age Reversal Centers offers a top of the line experience that
delivers results.
All of their offices are conveniently located, are clean and professional. They do not waste money on any "Fluff" to try to impress you. However, they will impress you with their great staff, superior treatments and reasonable pricing. This simple approach has allowed Swan Age Reversal Centers to successfully operate multiple locations that has led to them being South Florida's leading Aesthetic provider. They are driven by innovation in aesthetic beauty and are able to deliver an intimate and relaxing experience, complete with all the perks that a premium establishment can offer.
A complimentary assessment is offered to all first time customers.
Non-Surgical Treatments offered
• Skin tightening
• Wrinkle Reduction
• Cellulite Smoothing
• Non-surgical Neck Lift
• Botox & Fillers
• Stretchmark & Scar Reduction
• Targeted Fat Reduction
• Vaginal Rejuvenation
Plastic Surgery options
• Facelift
• Neck Lift
• Tummy Tuck
• Liposuction
• Breast Enhancement
• Male Breast Reduction
• Butt Lift
• Arm Lift
Swan Non-Surgical Treatment Options
SKIN TIGHTENING & WRINKLE REDUCTION
Swan Lift™ is an Age Reversal treatment that can be done for the Face, Neck, Décolleté, Arms, Hands, Belly, Buttocks and Thighs. Swan Age Reversal Centers uses a unique combination of Radio Frequency, Ultrasonic, Micro-Needling in unison to help lift, tighten and restore the skin to a more youthful state. This non-invasive, pain free treatment offers impressive results and is only found at Swan Age Reversal Centers.
Targeted Fat Reduction
Let's face it. Most of us wouldn't mind losing a few inches around the belly, back, love handles, thighs, buttocks or arms. Swan Age Reversal Centers believe that they have the answer! They offer a new approach to targeted fat reduction, combining multiple devices to help maximum results. Swan Age Reversal Centers can focus on specific targeted body parts and transform bodies with remarkable results. These treatments are a safe and effective way to lose inches of fat without surgery and with no downtime!  Treatments are quick and easy, and generally take 60 minutes or less.
Dermal Fillers
Swan Age Reversal Centers offers a wide selection of fillers like Botox, Juvaderm, Sculptra, Kybella and Restylane.
Non-Surgical Eyelift
Do you have droopy eyelids and don't want to go under the knife? Many of our clients have opted for the Swan Eyelift™ instead. The Swan Eyelift™ is an affordable alternative to surgery for most people with mild to moderate sagging of the eyelids. There is no downtime and most clients only need a handful of treatments.
Lips and lines around the mouth
At Swan Age Reversal Centers, they can help enhance your lips and we can substantially reduce unsightly lines around the mouth. The treatment methods that they use are super effective, easy and has minimal to no downtime! We have multiple stand-alone or combined treatments options to achieve the best results.
Double Chin Treatment  
At Swan Age Reversal Centers They offer multiple non-surgical options to treat a fat neck, also known as a double chin. They customize a treatment plan specifically to suit each client.
Vaginal Rejuvenation
At Swan Age Reversal Centers they offer Vaginal Rejuvenation. The procedure is a noninvasive, nonsurgical, in-office feminine rejuvenation treatment that is painless with no downtime. They safely and effectively tighten the labia and vaginal canal.
Treatments are very easy, fast (only 30 minutes) with no pain or downtime. They are performed by highly qualified Female staff. The entire experience is discreet and private.
Andrea Basile, MD
Dr. Andrea Basile is Swan Plastic Surgery Centers Medical Director and Resident Board Certified Plastic Surgeon. He is one of the Americas Finest Plastic Surgeons, He received his M.D. Degree and completed his Plastic Surgery Residency at Georgetown University, in Washington, D.C.. He pursued his residency in General Surgery at Harvard University's New England Deaconess Hospital and then plastic surgery research at Harvard's Massachusetts General Hospital. Dr. Basile then was accepted as a visiting fellow in Aesthetic Surgery, with Dr. Ivo Pitanguy (in Rio de Janeiro), an international pioneer of modern plastic surgery. Before coming to Southwest Florida, Dr. Basile was appointed an Assistant Professor of Plastic Surgery at Boston University School of Medicine and an attending surgeon at the Boston Medical Center.
Dr. Andrea Basile Focuses his attention on aesthetic rejuvenation of the face, breast, and body.  His exceptional skill, relentless training, and innate artistic eye have made him one of the nation's leading cosmetic surgeons.  Dr. Basile is a talented researcher, teacher, and mentor. Dr. Basile is Board Certified by the American Board of Plastic Surgery.
Dr. Basile is dedicated to continuous learning and training; honing his advanced skills on the latest plastic surgery techniques and trends.  His goal for every patient is to achieve the most beautiful and natural looking results possible.
SWAN Age Reversal Centers
1-800-965-6640
www.SwanCenters.com
4081 Tamiami Trail North, Unit C-203
Naples, FL 34103
12575 S Cleveland Avenue, Unit #5
Ft Myers, FL 33907
415 Commercial Court, #A-2
Venice, FL 34292
872 62nd Street Circle East Unit #103
Bradenton, FL 34208