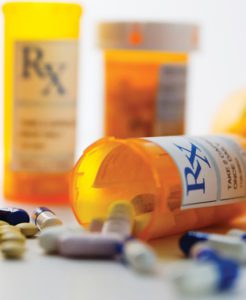 According to one estimate published in the New England Journal of Medicine, one-third to 69% of medication-re-lated hospital admissions and readmissions result from non-adherence.1 What's more, the prevalence of medication non-adherence is surprisingly high. Michael Fischer, MD and colleagues followed 195,930 e-prescriptions made by 1,217 prescribers.2 On average, 22% were not even filled. The rate was highest among prescriptions for new medications treating chronic diseases: hypertension (28.4%), hyperlipidemia (28.2%), and diabetes (31.4%). Non-adherence is not limited to relatively stable conditions. A study by the insurance company Aetna found even worse primary non-adherence rates among patients recently discharged from the hospital after an episode of acute myocardial infarction. Sixty-four to forty-nine percent of those patients did not fill their prescriptions.3 Of course, filling the prescription is only the first part of adherence, so it is likely that overall non-adherence rates are even higher.
The problem does not appear to be strictly monetary. The Aetna study found that experimental full coverage of critical medications improves adherence by 4% to 6%. Among elderly patients, factors contributing to non-adherence may include confusion over the instructions, forgetfulness, impaired judgement, miscommunication between caregivers, and difficulty with transportation. In some cases, we can send our private duty nurses for a few visits to reinforce medication teaching and then weekly to set up pillboxes. However, the fact of the matter is that many community-dwelling elderly need ongoing assistance with medication as part of assistance with activities of daily living. These patients need non-
medical, long-term home care such as that provided by McKenney Home Care.
How McKenney Home Care Helps:
If you or someone you care about has medication adherence problems, our private duty nurses can administer meds when they are unable. It all starts with a nurse-administered, in-home assessment in which a McKenney nurse can collect all the medications in the house, evaluate the person's ability to explain the schedule and purpose of each med, watch the person demonstrate opening of the pill bottle, compare this to a med list sent by the doctor, and evaluate safety and independence with other activities of daily living. McKenney aides can pick up medications for clients at the pharmacy. McKenney aides can examine medication containers to evaluate adherence and report adherence problems to nurse supervisors for further interventions.
If forgetfulness, impaired judgment, or physical limitations are impeding your loved one's ability to adhere to their medication instructions, it is highly likely that other health-related activities of daily living are suffering. Order an in-home assessment by McKenney Home Care to help ensure that all your loved ones needs are being met, so elderly patients can stay in their own homes with greater convenience, safety, and health.
The Private Home Care Agency You
Can Recommend
Guided by high professional standards, ACHC accreditation, and a world-renowned medical advisory board (see left), McKenney Home Care stands apart as the private home care provider doctors and hospitals can trust. McKenny operates as a state-licensed home health agency, providing nurse-supervised care from directly employed, meticulously trained home health aides. Our nurses also provide private duty nursing for both long-term and short-term care. Founded in 2013, McKenney Home Care has already grown to be more than 75 caring professionals strong. We stand prepared to help you protect your patients' health and quality of life.
Please offer McKenney Home Care
to your patients.
AIDE SERVICES
• Medication reminders
• Adherence to therapeutic diets
• Assistance with ambulation and transfers
• Transportation assistance to your office and
other outings
• Hospital / facility sitters
• Help with bill paying
• Help keep appointments
• Bathing / bathing assistance
• Grooming & dressing
• Toileting
• Feeding
• and more
PRIVATE DUTY NURSING
• Medication reconciliation
• Periodic medication set-up
• Post-op care
• Dressing changes / wound care
• Medication administration
• IM / IV injections
• Health monitoring / assessments
• Glucose monitoring
• Medication teaching
• Therapeutic diet teaching
• Medical equipment monitoring
• Catheters
• and more
MCKENNY HOME CARE
CALL US TODAY!
239-325-CARE (2273)
9655 Tamiami Trail North #201
Naples, FL 34108
References:
1. Osterberg L, Blaschke T. Adherence to medication. N Engl J Med. 2005; 353: 487-489.
2. Fischer M, Stedman M, Lii J, et al. Primary medication non-adherence: analysis of 195,930 electronic prescriptions. J Gen Intern Med. 2010; 25: 284-290.
3. Choundhry N, Avorn J, Glynn R, et al. Full coverage of preventive
medications after myocar-dial infarction. N Engl J Med. 2011; 365: 2088-2097.