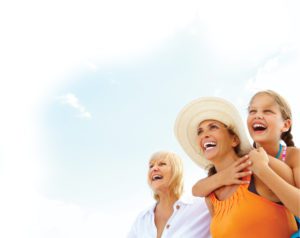 Bayfront Health Medical Group is affiliated with a regional healthcare network composed of seven hospitals with more than 1,900 medical professionals on staff. Spanning 180 miles along Florida's Gulf Coast and the I-75 corridor, patients can receive a broader range of services and experience than any one hospital could provide.
Locally, Bayfront Health Medical Group continues to expand and recruit quality physicians and specialists to this area. Within recent months, Bayfront Health Medical Group expanded its women's health services so that our community has access to four caring OB/GYNs, a nurse midwife, nurse practitioner, and four convenient locations providing obstetric and gynecologic services.
Jennifer D'Abarno, M.D., F.A.C.O.G., Hernán Fuentes M.D., F.A.C.O.G., Ruben Guzman M.D., F.A.C.O.G., Charlene Okomski, D.O., Certified Nurse Midwife (CNM) Sukdai Mangru, and Advanced Registered Nurse Practitioner (ARNP) Valerie Dorn are here for you and see patients at the following locations:
. 3067 Tamiami Trail, Unit 1, Port Charlotte 941-257-4542
. 2484 Caring Way, Suite D, Port Charlotte 941-444-5868
. 18669 Tamiami Trail, North Port 941-960-7824
. 1012 N. Mills Ave., Arcadia 941-451-5253
Drs. Jennifer D'Abarno, Hernán Fuentes, Ruben Guzman, and Charlene Okomski are all board certified obstetricians and gynecologists. They along with CNM Mangru and ARNP Dorn specialize in prenatal care, labor and delivery, high-risk pregnancies, and comprehensive gynecological care for women of all ages. All four physicians offer laparoscopic, minimally invasive surgery, traditional surgical approaches and conservative non-surgical options for the treatment of pelvic pain, endometriosis, pelvic prolapse, incontinence and hysterectomy. Drs. Fuentes, Guzman and Okomski also offer robotic-assisted surgical options. Both Drs. Fuentes and Guzman are fluent in English and Spanish. Dr. D'Abarno speaks both English and limited Portuguese.
A list of some of the OB/GYN services offered include:
. Prenatal care, labor and delivery
. High-risk pregnancies, including those complicated by multiple medical conditions
. Contraceptive counseling and placement of contraceptive devices
. Infertility counseling
. Annual gynecological exams and testing
. Menopausal care, including treating symptoms and hormone replacement therapy
. Urinary incontinence
. Abdominal and vaginal hysterectomies
. Robotic-assisted, minimally invasive and laparoscopic procedures
. Endometrial ablation
. Hormone replacement therapy